Lyles frustrated with monotonous rehab, eager to return to Rockies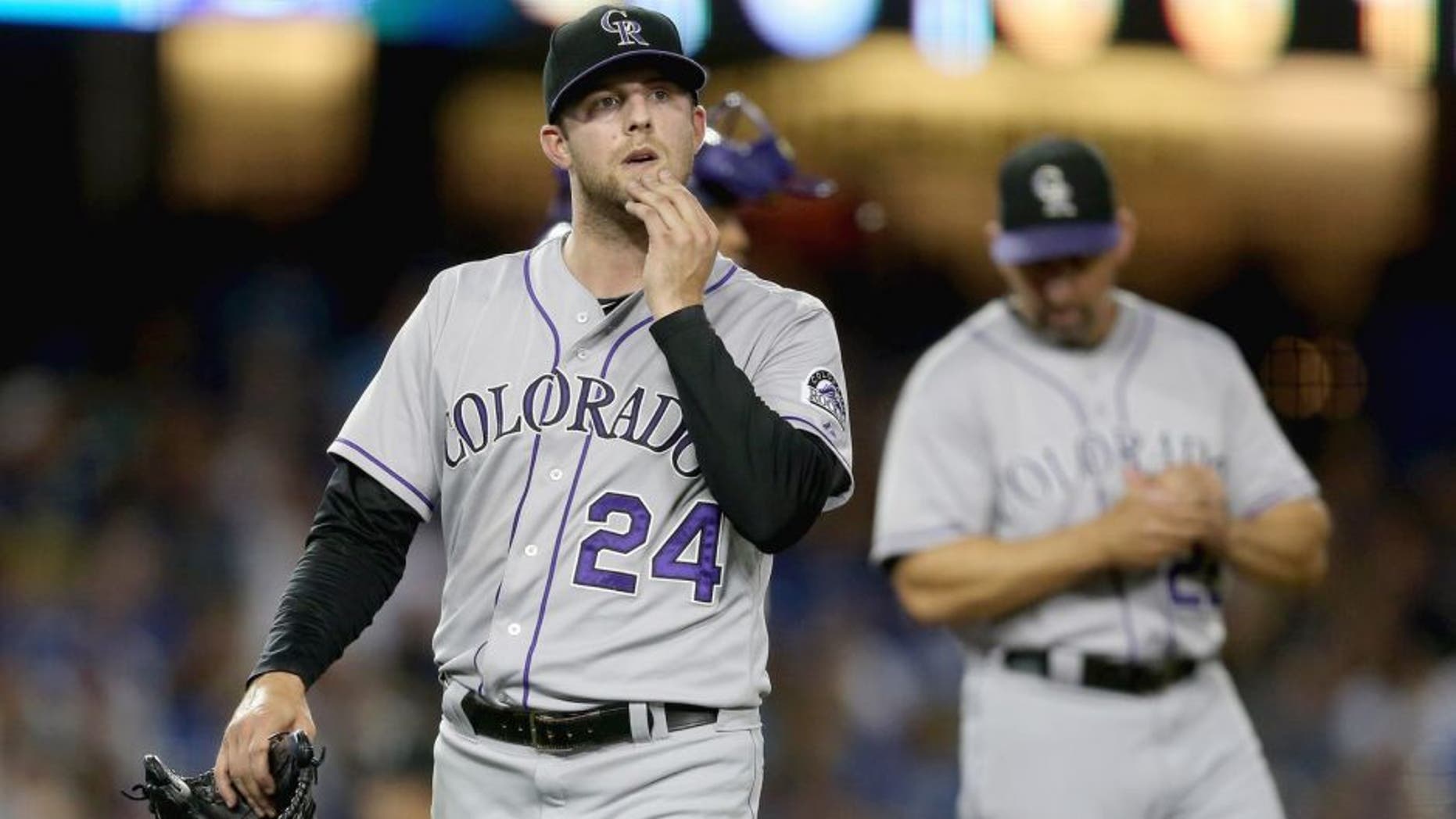 Jordan Lyles won't pitch for the Colorado Rockies again this season, a reality that grows increasingly exasperating for him as the days pass.
"It [stinks]," Lyles said of his injury rehab, per MLB.com. "It's not been fun."
After sustaining a toe injury on his left foot in May, Lyles was forced to undergo season-ending surgery in June.
"Weird little things," Lyles described of the exercises he's been instructed to perform in his rehab. "Standing on a little mat and trying to balance, which strengthens all the different muscles and tendons around the actual injury. Manuals, where I have to resist someone pulling on my foot. Not fun stuff. Nothing interesting."
MLB.com reports that the 24-year-old, who made his debut at age 20 with the Houston Astros in 2011, has begun throwing again, but only in an informal setting and isn't expecting to begin a throwing program for a while.
Lyles is optimistic he'll be ready for spring training next year, and expects to begin his usual regimen after the current season ends.
"It just so happened that the time of my injury and the time needed [to recover] was exactly how much season there was [left]," Lyles said. "So after the season is done, I'm back to doing the same stuff."
While he's 23-38 with a 5.10 ERA and 379 strikeouts in 552 2/3 innings in the 104 games of his major-league career, Lyles is viewed as a key component on a young Rockies pitching staff that Colorado hopes will help turn its franchise around.
"In the future, we have the arms, we have the talent," he said. "I think the biggest thing is staying healthy and the younger guys getting some more experience. But going into spring training next year, I think it's not going to be our weak spot with the talent that we have."
(h/t MLB.com)