Louisville basketball coach Rick Pitino fired following corruption, fraud investigation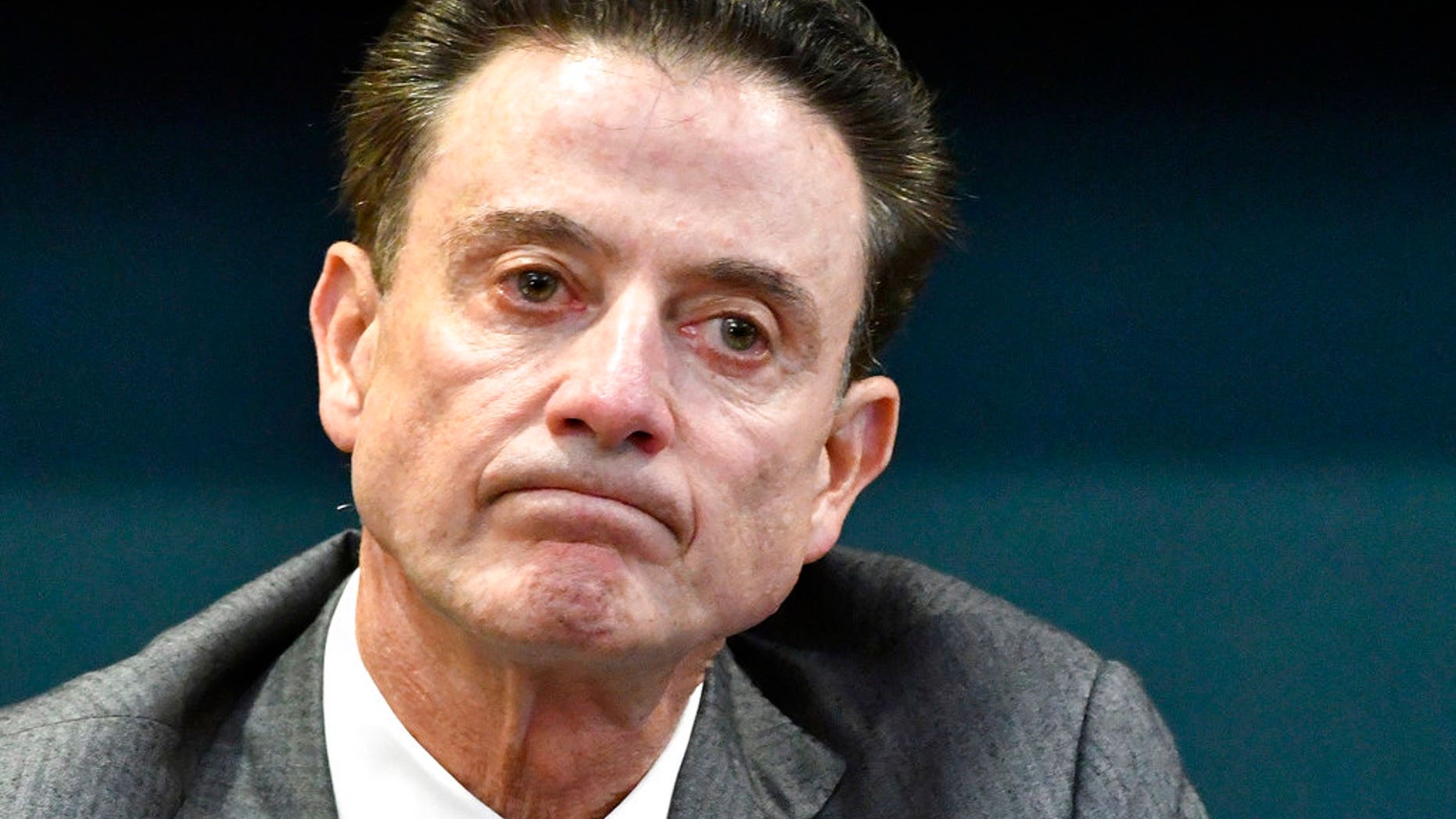 Louisville basketball head coach Rick Pitino was officially fired Monday following a federal investigation into fraud claims against the University of Louisville's basketball program.
The move comes after Pitino was put on unpaid administrative leave on Sept. 27. University of Louisville's Interim President Greg Postel confirmed that the school was part of an FBI investigation into fraud and corruption in college basketball launched in September, ESPN reported.
Ten men, including a top Adidas executive and four assistant coaches, were charged by the FBI on Sept. 26 with using hundreds of thousands of dollars in bribes to influence incoming athletes.
Pitino, 65, is not specifically named in court complaints in the federal probe but Postel said in a disciplinary letter that the allegations violated the coach's contract.
Louisville is accused of paying a prospective player $100,000 to sign with the basketball team, ESPN reported. The player in question is believed to be freshman Brian Bowen.
Pitino passed a polygraph test given by a former FBI agent, in which he was asked about Bowen and the allegations, Bleacher Report said.
The official decision to fire Pitino was made during a board meeting for the Louisville Athletic Association on Monday afternoon but the process began on Oct. 2 after the association authorized Postel to begin the process of dismissing the head coach for cause.
Pitino's lawyer, Steve Pence, argued in front of the board meeting that the Cardinal's coach should not be fired because he "could not have known" about the activities alleged in the investigation.
In an affidavit presented by Pitino's lawyers during the meeting, Pitino said, "I had no part -- active, passive, or through willful ignorance -- in the conspiracy described in the complaint," ESPN reported.
"I had no reason to know about the conspiracy described in the complaint, and no reason to know about the complicity of any UL assistant coach or staff member in any bribery conspiracy," he said in the affidavit. "I never have had any part -- active, passive, or through willful ignorance -- in any effort, successful or unsuccessful, completed or abandoned, to pay any recruit, or any family member of a recruit, or anyone else on a recruit's behalf, as an inducement to attend UL."
Kenny Klein, Senior Associate Athletic Director for Media Relations and Sports Information Director at the University of Louisville, confirmed to Fox News the board's decision to fire Pitino, citing violated sections of his employment contract, but did not offer additional comment on the situation.
The move Monday officially ends Pitino's 16-year tenure with the program, a run that included winning the 2013 NCAA championship but was tarnished by several embarrassing off-court incidents.
Fox News' Elizabeth Zwirz and The Associated Press contributed to this report.