Lionel Messi Pays $13 Million In Back Taxes To Try And Avoid Criminal Charges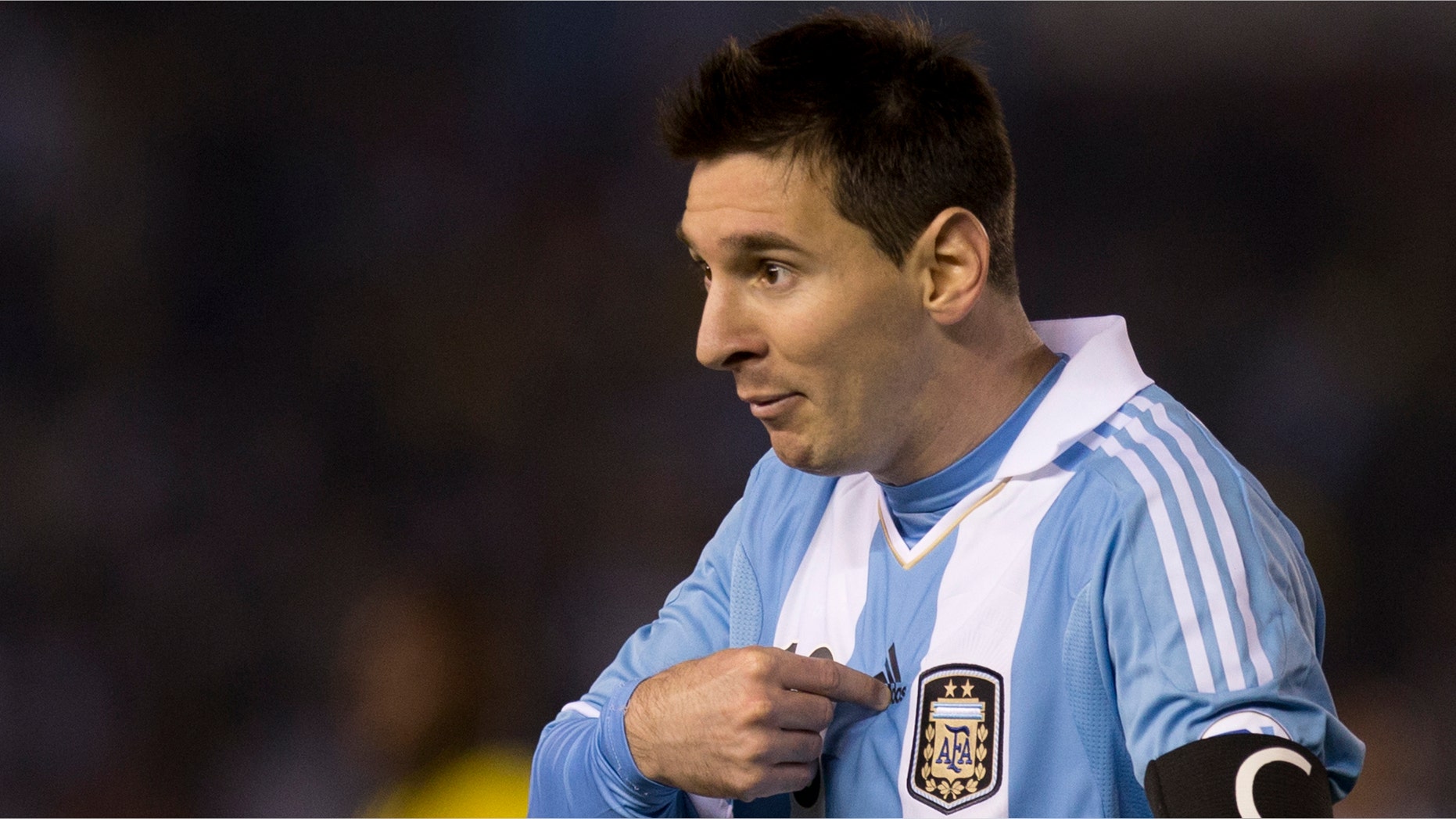 Argentinean soccer star Lionel Messi has paid $13 million in back taxes to the Spanish government and is looking to settle an alleged $5 million debt that led to tax fraud accusations,
Arguably the world's best soccer star recently made a payment of 10 million euros, which covered his image rights for 2010 and 2011, Catalan newspaper La Vanguardia reported. The Spanish paper suggested the player is looking to reach an agreement on the 4.1 million euros he allegedly owes the government.
The payment could help Messi and his father, Jorge, avoid a court appearance Sept. 17 in Gava. Father and son, along with their financial advisers, have denied accusations that they illegally funneled money to offshore accounts to avert paying taxes.
Last week, Messi's lawyers insisted the tax fraud allegations are baseless but say he will settle any outstanding obligations, if needed. Law firm Juarez Veciana said in a statement that the Barcelona forward "scrupulously complies with Spanish legislation."
"We declare that our client will pay the amount determined," Messi's lawyers said. "But we believe that our client has already paid what was legally obliged."
The state prosecutor alleges Messi and his father used shell companies in Belize and Uruguay to avoid paying taxes on revenues from image rights.
The complaint lists Messi's sponsors from the period, which are also under investigation. They include Barcelona, Adidas, Danone, Konami, Procter & Gamble, Pepsi-Cola and Telefonica, among several others.
If charged and found guilty — and barring an out-of-court deal — Messi and his father could face a fine amounting to 150 percent of the earnings and between two and six years in prison.
Messi, whose quiet life has until now kept him clear of any scandal, has denied any wrongdoing. He has received public backing from Barcelona club president Sandro Rosell and predecessor Joan Laporta, who was in charge during the years of the allegations.
The 25-year-old Messi is widely considered the best player of his generation after winning an unprecedented four straight FIFA world player of the year awards. He scored 60 goals in the Spanish league this season to lead Barcelona to its fourth domestic title in five seasons.
He is rated by Forbes as the world's 10th highest-paid athlete after reportedly earning $41.3 million to June this year, with $20.3 million coming from his club salary and $21 million in endorsements.
Includes reporting from The Associated Press.
Follow us on twitter.com/foxnewslatino
Like us at facebook.com/foxnewslatino