Lenny Dykstra, ex-MLB star, pleads not guilty to making 'terroristic threats' during heated Uber confrontation
Former New York Mets star Lenny Dykstra pleaded not guilty Monday to charges of drug possession and making terroristic threats during a heated confrontation with an Uber driver in which he reportedly yelled, "I'll blow your f---ing head off."
The three-time All-Star, who played 12 seasons in the majors, told reporters as he left the courtroom on Monday he would "let the process handle itself and the truth will come out."
The 55-year-old was arrested outside the Linden Police Department on May 23 after the Uber driver ran out of the car and told officers about the heated confrontation with Dykstra.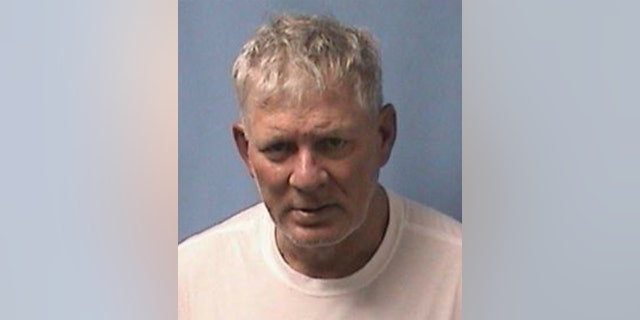 According to police, Dykstra was picked up by the Uber driver around 3:30 a.m. in Linden, N.J. and was supposed to be dropped off in nearby Clark, but instead, he ordered the driver to take him to Staten Island.
"Dykstra then placed a black pill bag with an object [the driver] believed to be a gun to his head and stated 'take me to Staten Island or I'll blow your f---ing head off," police said, according to My Central Jersey.
Dykstra claimed the driver tried to kidnap him after he asked to change the trip's destination.
"The guy went nuclear on me," the former baseball player told the New York Daily News earlier this year. "He f---ing kidnapped me and almost killed me going 100 mph. He locked me in his f---ing car, and he wouldn't let me out."
No weapon was found in the vehicle. Police did find Dykstra carrying cocaine and methamphetamine.
Dykstra was indicted earlier this month on one count each of cocaine and methamphetamine possession and making terroristic threats. All three crimes are punishable by up to five years in prison.
The attorney for Dykstra, who played for the Mets' 1986 championship team, called the incident "overblown" and said Dykstra is innocent.
"Anyone who knows him, knows that," David Bahuriak told reporters. "Lenny is a wild guy. Lenny is a man of the people, but Lenny's not a bad guy, he's not a violent guy and the evidence in this case is going to show that."
Since retiring from baseball, Dykstra has served prison time for bankruptcy fraud, grand theft auto, and money laundering. He declared bankruptcy in 2009, claiming he owed more than $31 million and had only $50,000 in assets.
The Associated Press contributed to this report.