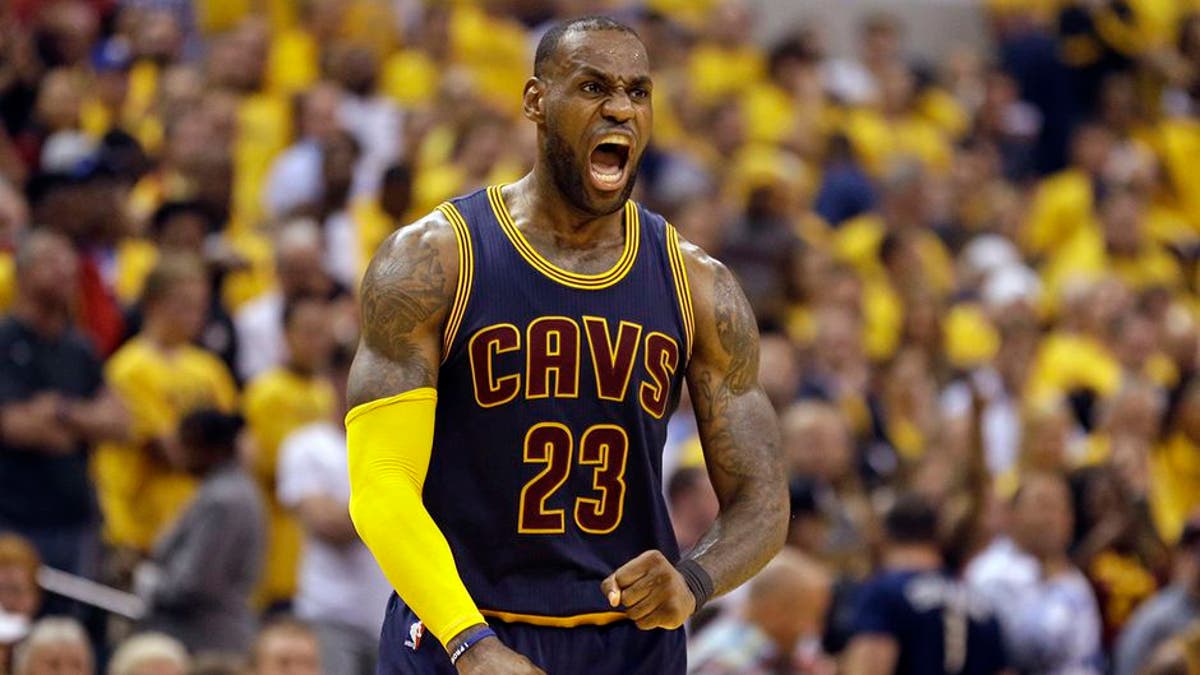 The Cleveland Cavaliers became the first team in this years playoffs to reach the second round after they beat the Pacers 106-102 on Sunday to complete a first-round sweep.
LeBron James hit a critical 3-pointer with a little more than a minute to go in the fourth quarter to give the Cavs a one-point lead, then stole the ball from Thaddeus Young, one of his four steals in the game.
James set the tone early and often for the defending champs, finishing at the rim almost at will. He had a game-high 33 points to go along with 10 rebounds and four assists.
James also added one of his signature chase-down blocks in the third quarter, erasing what appeared to be an easy layup by Young.
And hes still a pretty good on-ball defender, too.
The Cavs had to survive a late push by the Pacers, who outscored the Cavs 25-18 in the fourth quarter to erase an 11-point deficit. Clevelands fourth-quarter woes dogged the defending champs throughout the series, as the Cavs were outscored in the final frame in three of the four games.
The Cavs now await the winner of the Raptors-Bucks series, which is tied at 2-2.
James, who has never lost in the first round in his career, got some help from Kyrie Irving, who added 28 points in the win. James' dominance in opening-round games is nothing new, as the four-time MVP has won 21 consecutive first-round games.
When told of James' incredible streak, Cavs head coach Tyronn Lue jokingly said it's due to "great coaching."
The Cavs held Paul George in check for most of the game, consistently throwing double teams at the Pacers' No. 1 option. George, whose tenure with the Pacers could soon be coming to an end next summer when he could become an unrestricted free agent, was held to 15 points on 5 of 21 shooting in the loss.
Cleveland appeared to be pulling out all the stops to complete the sweep as James was on the floor for all but three minutes in the win. His presence was needed as only he, Irving and Deron Williams (14 points) scored in double figures for the Cavs.