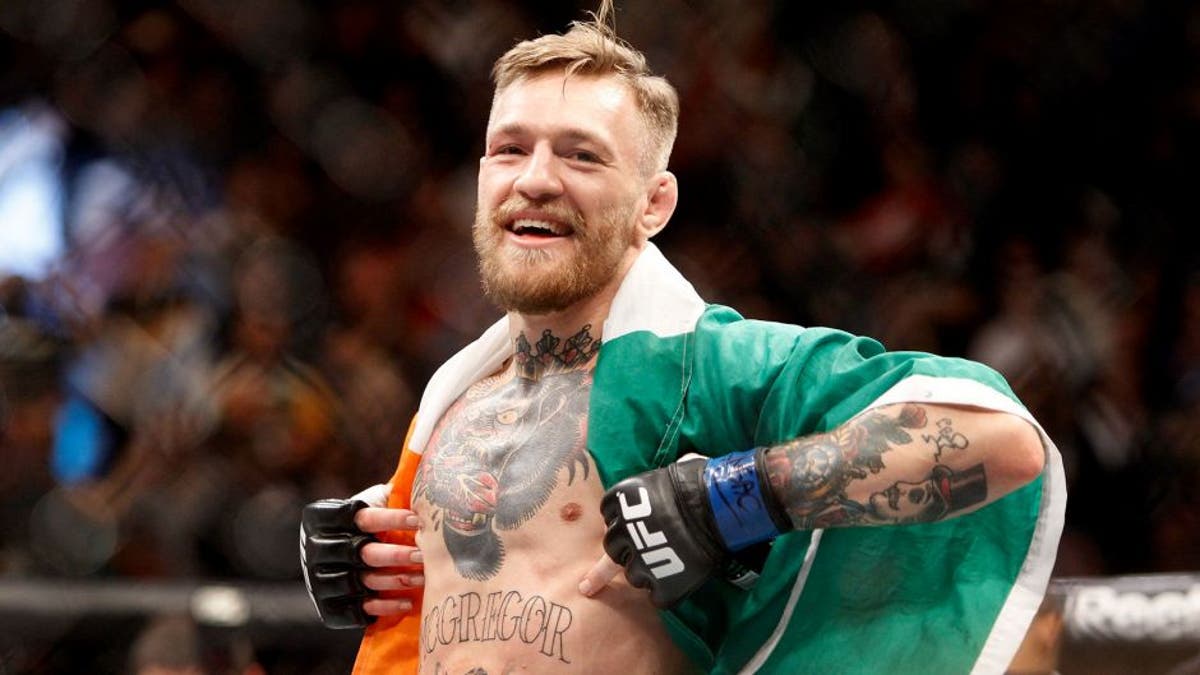 UFC featherweight champion Conor McGregor had arguably the biggest impact of any fighter in mixed martial arts in 2015, and many of his contemporaries are acknowledging the spotlight he's put on the sport in the past year.
Welterweight champion Robbie Lawler and Carlos Condit are among the fighters who can appreciate McGregor's double-pronged impact of outlandish promotion before the fight, and then walking into the Octagon and backing it up with his fists.
Lawler's never been the kind of athlete to talk trash or call opponents out in his decade-plus as a fighter, but he sees value in what McGregor does with interviews and appearances that help bolster his fights to record breaking numbers.
"I think he's brought a lot of new eyes. He's brought a whole island with him. A whole country of crazy, supportive fight fans that really love to get excited about fights and watch fights. I think it brings a lot to the table," Lawler said on the eve of UFC 195.
"I think he's getting the mainstream media involved a lot, he's making people look at the sport a little differently."
Condit has followed a similar path to Lawler for much of his career, letting the action inside the cage speak more for him than what he says outside of it.
Still, Condit can't deny the impact McGregor's had on the sport. And the Irishman everyone seemed to dismiss as a loudmouth just a year earlier is now earning praise for talking the talk and walking the walk.
"[McGregor's] brought a lot of attention. He's a great promoter, a great salesman, but he also backs it up," Condit said. "He's a great fighter so it's been pretty impressive and I think great for the sport."
If there is a downside to McGregor's impact and the buzz surrounding UFC 194, where he knocked out Jose Aldo in just 13 seconds, it's the fact that everybody is still talking about his performance just days before Lawler and Condit in a five-round main event at UFC 195.
But as long as people are talking and watching, Lawler isn't concerned about the relative obscurity -- the 33-year-old will give viewers plenty of reasons to see what he's going to do once he steps inside the Octagon and puts his belt on the line for the second time.
"I don't care about being overshadowed," Lawler said. "I like creeping up on people, being the quiet guy just coming to fight, coming to go to war, coming to battle. And I've never been in this game to be in the spotlight. I'm in this game because I love it. I love fighting. I love competing. I love pushing myself. And when push comes to shove and I'm always on the stage on the biggest stage I'm going to be the guys who's showcasing my skills and I'm going to shine bright.
"That's what I always focus on. I don't worry about what I'm not getting. I'm worried about what I'm going to get. It's everyone else is doing great things but so am I. And this sport's going to continue to grow. There's going to be different stars out there and I'll get my chance to shine."