LA gets official go-ahead to host 2028 Olympics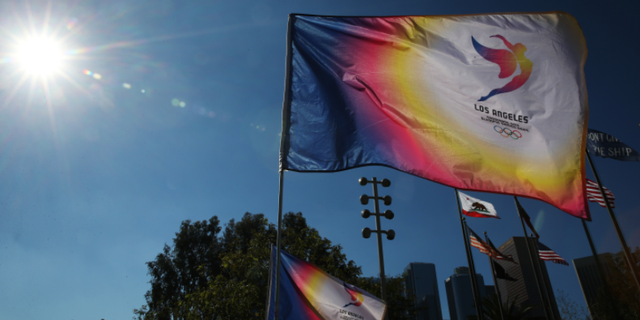 NEWYou can now listen to Fox News articles!
Los Angeles has received its formal go-ahead to host the 2028 Olympics, getting a thumbs-up from the International Olympic Committee's evaluation commission.
On Wednesday, the full IOC will award the 2024 Games to Paris and the 2028 Games to Los Angeles.
Los Angeles originally had bid for 2024, but because of the new date, it had to make changes to its host contract.
The evaluation commission signed off on those Monday, saying that although details need to be finalized, it is confident LA can host in 2028.
Los Angeles received concessions for agreeing to host four years later, including receiving a portion of the IOC's surplus from the Olympics to fund youth sports programs in the city.
Los Angeles also will receive up to $2 billion from the IOC, which is up to $300 million more than it would have gotten for 2024.