Kyrie Irving lifts Cavaliers to within one win of Finals rematch with Warriors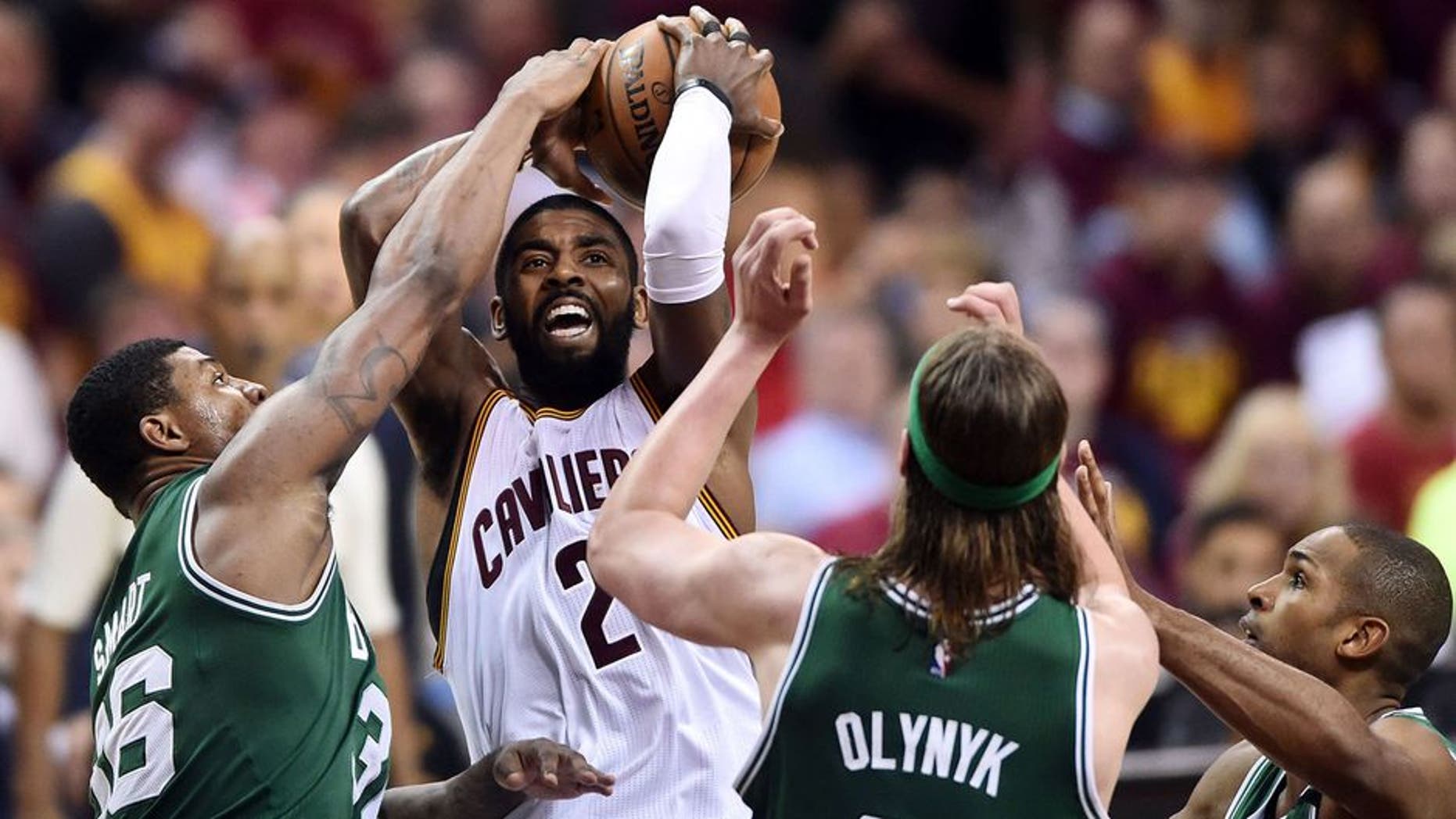 Kyrie Irving scored 21 of his 42 points in the third quarter Tuesday night, rallying the Cleveland Cavaliers to within one win of an NBA Finals rematch with the Golden State Warriors.
Irvingled the Cavs to a 112-99 victory over the Boston Celticsin Game 4 of the Eastern Conference finals, making nineof 10 shots in the third after a foul-plagued first half by LeBron James.
James was whistled for his fourth foul with almost seven minutes left in the first half, sending him to the bench.It was the first time James picked up a fourth foul in the first half in his career.
But the Cavs blitzed the Celts 40-23 in the third quarter behind Irving's strong performance, while James added nine points and, more importantly, didn't pick up that fifth foul. James finished with 34 points as the Cavs took a 3-1 series lead heading back to Boston.