Kurt Warner, Orlando Pace up for election into Hall of Fame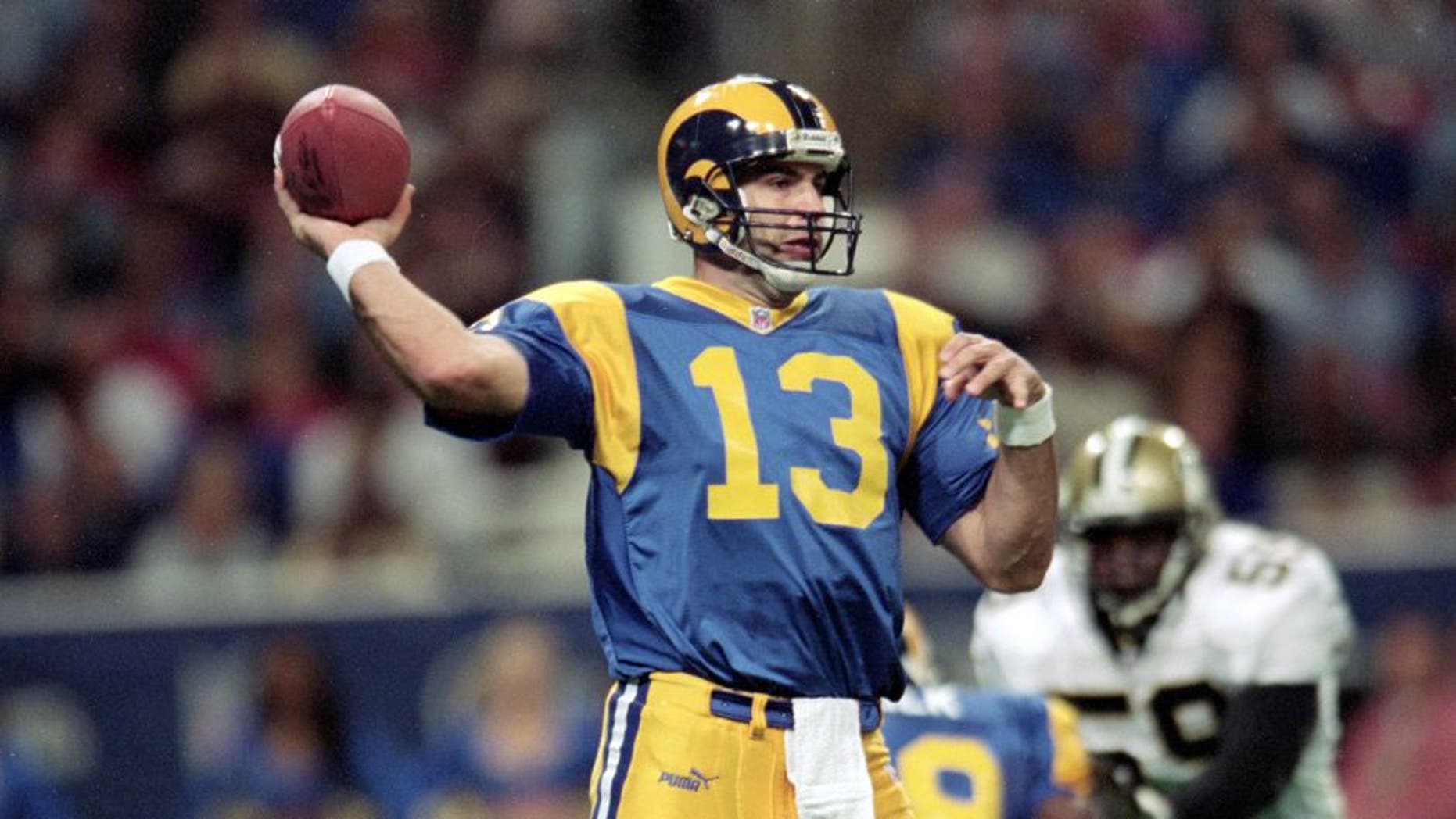 The Pro Football Hall of Fame revealed its list of 108 modern-day nominees for election into the Hall of Fame earlier this week.
Among them, former Rams players Kurt Warner and Orlando Pace, as well as Kevin Greene made the list. This trio made the final list last season, but came up just short.
Warner played for the Rams for six seasons, his best years coming in 1999 and 2001. Warner led the Rams to a Super Bowl win in 1999 after tossing a career best 41 touchdown passes. In 2001, he threw for 4,830 yards and 36 scores, but the Rams fell short in the Super Bowl to the Patriots.
Pace played 13 seasons in St. Louis, starting 154 out of a possible 158 games. He was a seven-time Pro Bowler and three-time First Team All-Pro.
Over eight years in a Rams uniform, Greene compiled 375 tackles, 72.5 sacks and 11 fumble recoveries. He was also a five-time Pro Bowler and two-time First Team All-Pro.
Quite the accomplishments for a trio of former Rams players, who are certainly deserving of a spot in Canton.
(h/t ESPN)