Kicker Kyle Brindza's big leg sends Connor Barth packing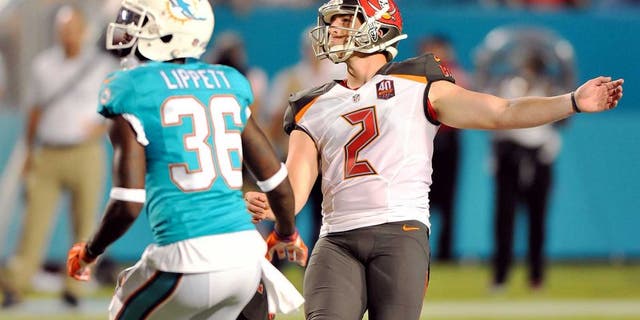 When the Tampa Bay Buccaneers brought in kicker Kyle Brindza in a trade that sent tight end Tim Wright to the Detroit Lions, they were looking for competition. In one single preseason game, they got just that.
Not only did Brindza hit field goals of 57 and 55 yards, but it took less than 24 hours for the team to part ways with K Connor Barth afterwards, according to Ian Rapoport of NFL.com.
This means that after K Patrick Murray began the preseason struggling, then Barth had his own struggles, the third time was officially a charm for the Bucs. Brindza will almost certainly be their kicker to start the 2015 season.
(h/t @RapSheet)