Kevin Sumlin takes a shot at Sarkisian on Twitter (PHOTO)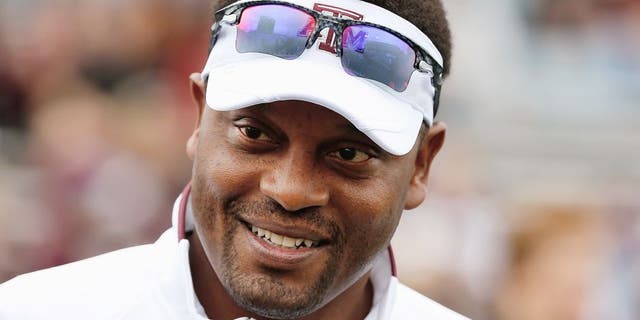 NEWYou can now listen to Fox News articles!
A direct message and a tweet are two vastly different things, if Kevin Sumlin didn't know that before, he sure knows that now.
The Texas A&M coach sent out a tweet Saturday poking fun of Steve Sarkisian but quickly deleted it. Lucky for us, several users retweeted it before the Aggie coach could make the tweet disappear:
Boom, shots fired from College Station directed all the way to Los Angeles. It's too bad USC and Texas A&M are not scheduled to play each other this year, however they could meet in the playoff.
This tweet would certainly come up early an often leading up to that contest.