Kenny Florian: I was flattered to be considered for Team Alpha Male coaching job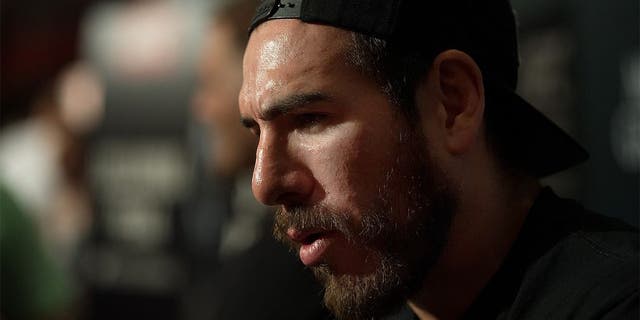 Team Alpha Male founder and leader Urijah Faber revealed this week that his search to replace outgoing head coach Martin Kampmann included retired former two-division world title challenger Kenny Florian. The UFC Tonight co-host ultimately decided not to accept the offer to take the coaching reigns at the Sacramento super team, but tells FOX Sports that he seriously considered it.
"I was flattered," he said.
"If I ever wanted to coach, it would be in that type of environment full of talented guys who work hard. They are going to do well with whatever coach they have. I think that's the kind of environment that could inspire me as a coach, and that we all would have benefited from."
Florian lives in Los Angeles -- an hour's flight from Sacramento -- and says that the distance, along with his existing busy schedule are what precluded him from taking the job. He has not closed the door to coaching in the future, however.
"I did consider it," he said.
"I discussed it with my wife. Even with living in LA, I still kinda considered it just to have the opportunity, because it is pretty damn cool. It is something that I miss. The opportunity to coach that level of fighter, those guys, it is really something special. Unfortunately, with everything I have going on, it didn't work out."
If the right opportunity comes around at the right time, however, Florian says he very well could jump at the chance. "It would have to be the right thing, in the right environment, and be in LA," he says.
"I do have a lot of experience and I would love to pass that on and see people succeed. In some ways, it would be continuing my journey as a martial artist at a time where, physically, I can't do it myself at this point in my life. I'm certainly not ruling it out for the future."