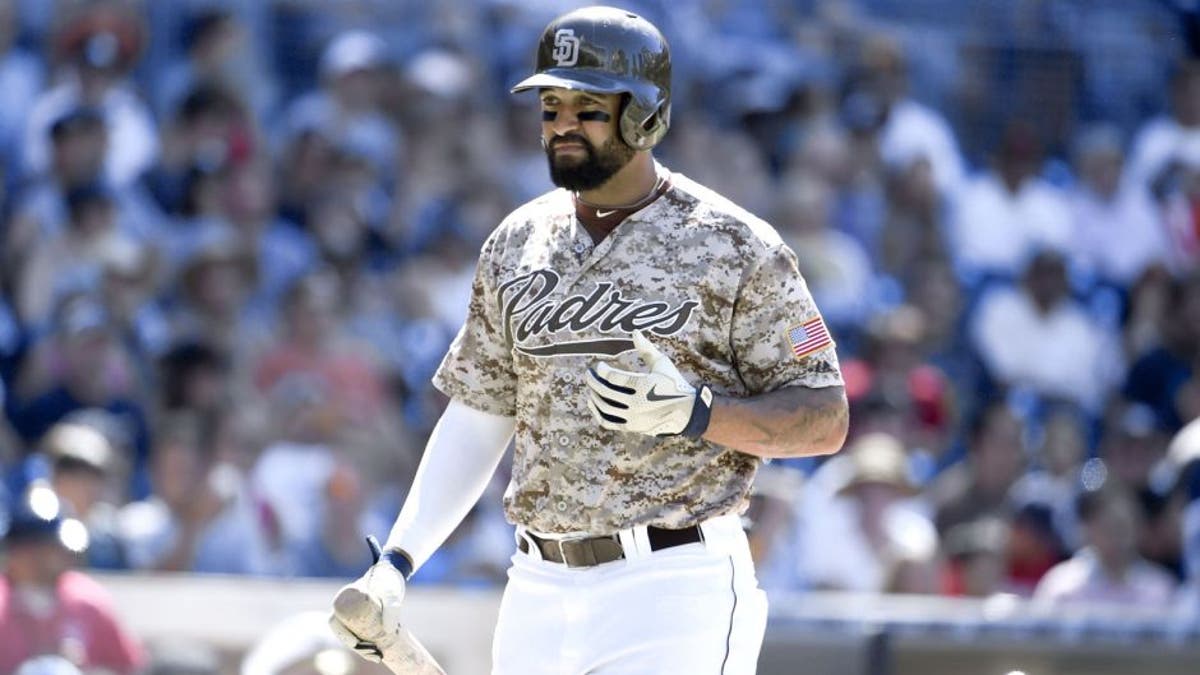 Give and you shall receive.
In the ninth inning of the Padres' 10-3 loss to the Cardinals on Sunday, Matt Kemp entered his final at-bat of the game 0 for 4 with a strikeout, in jeopardy of snapping a hitting streak he had maintained for over two weeks.
Prior to the at-bat, Kemp, who is known for gifting fans with his gear, gave a young fan the batting gloves he was wearing during the game, grabbing a new pair for himself before stepping in the batter's box to face Cardinals reliever Kevin Siegrist.
The nice gesture didn't go unnoticed by the baseball gods, as Kemp knocked a base hit to center after going down 2-2 in the count to extend his impressive hit streak to 15 games.
Kemp's hitting figures have increased significantly during his batting surge.
Since beginning his hitting streak on Aug. 7, the 30-year-old right fielder has boosted his numbers from .254/.302/.394 to .267/.314/.423, and has hit four home runs with 17 RBI.