Katie Ledecky shatters own world record, obliterates Olympic field for gold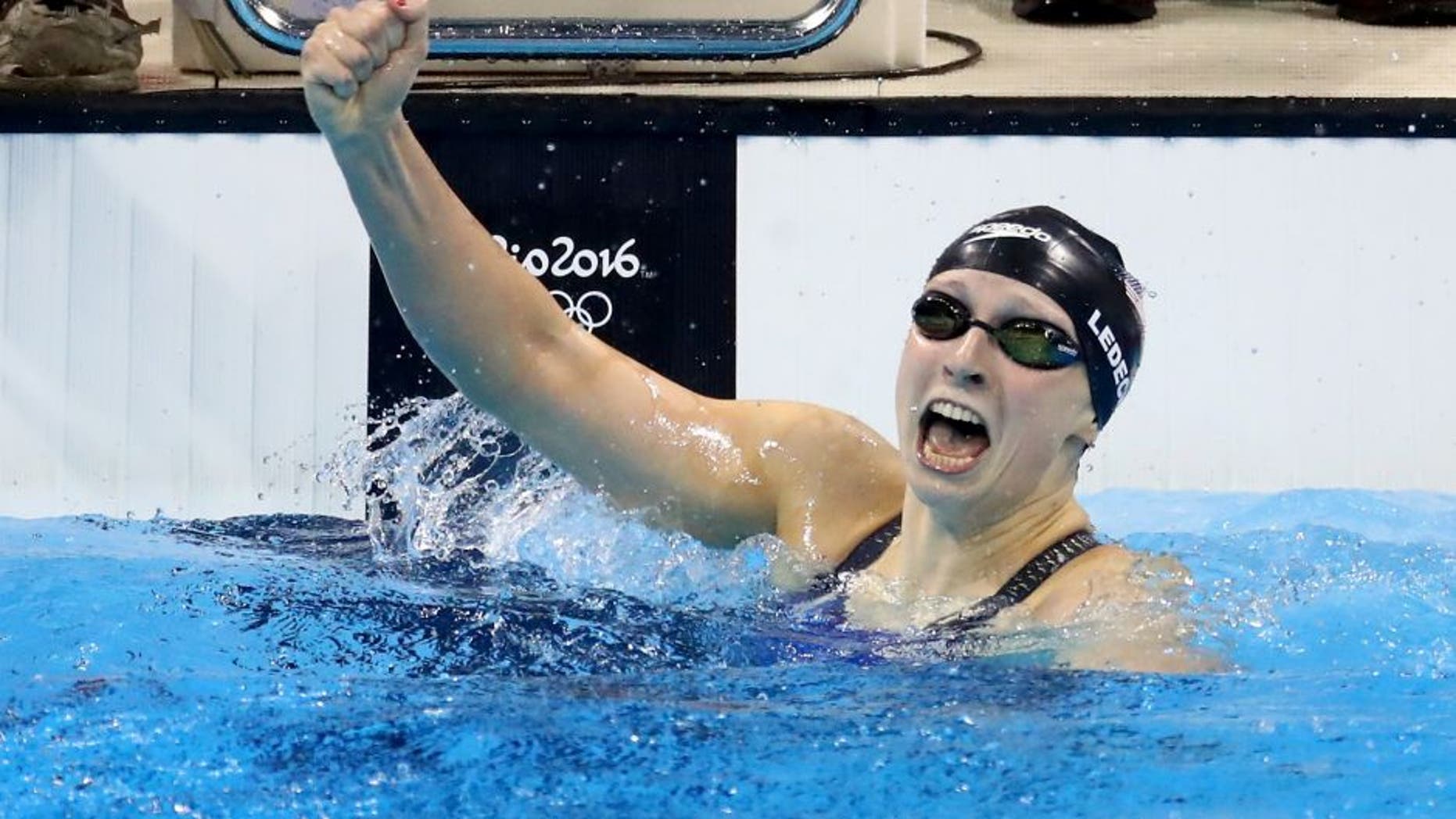 Rio's swimming star is off and sprinting.
In her first individual race in Rio, Katie Ledecky made up a 2012 disappointment, and then some, by shattering her own world record in the 400 free with a staggering 3:56.46. That beat her previous best by about two seconds and bested the field by nearly five. When Ledecky is in the pool, it's like LeBron playing one-on-one with a sofa.
How insane is that time? You could pick any dozens of ways to describe it, but these two are my favorite. The 400 is a long-distance race. It's about pacing yourself and not taking it out too fast so you have enough coming home. Not for Ledecky. She went almost as fast in her last 100 as she did in her first 100. Crazy.
Also crazy: Her time at the halfway point (2oo meters), when she's supposed to be settling into the race, was 1:57.11. That 200 time would have earned her fifth place at U.S. trials, in the 200.
In 2012, Ledecky, 15, was a relative unknown outside the swimming world when she rocked Olympic trials to win the 800 and then capped it off with a gold-medal performance/dominance in London. The most fascinating part of Ledecky's summer was that the 800 wasn't even her best event. She was better in this event - the 400 - but swam a nervous race at trials to barely miss the team. This time, there would be no nerves, no disappointment and no nonsense.
It's the first of what could be a record five-gold performance for Ledecky in Rio. With her confidence, there's no reason to doubt that one could very well be in the offing. How on point is the teenager? Ledecky told NBC after the race that she aimed to swim a 3:56 in the finals and knew she'd swim a 3:56 in the finals.
She swam a 3:56 in the finals. You know, no biggie.