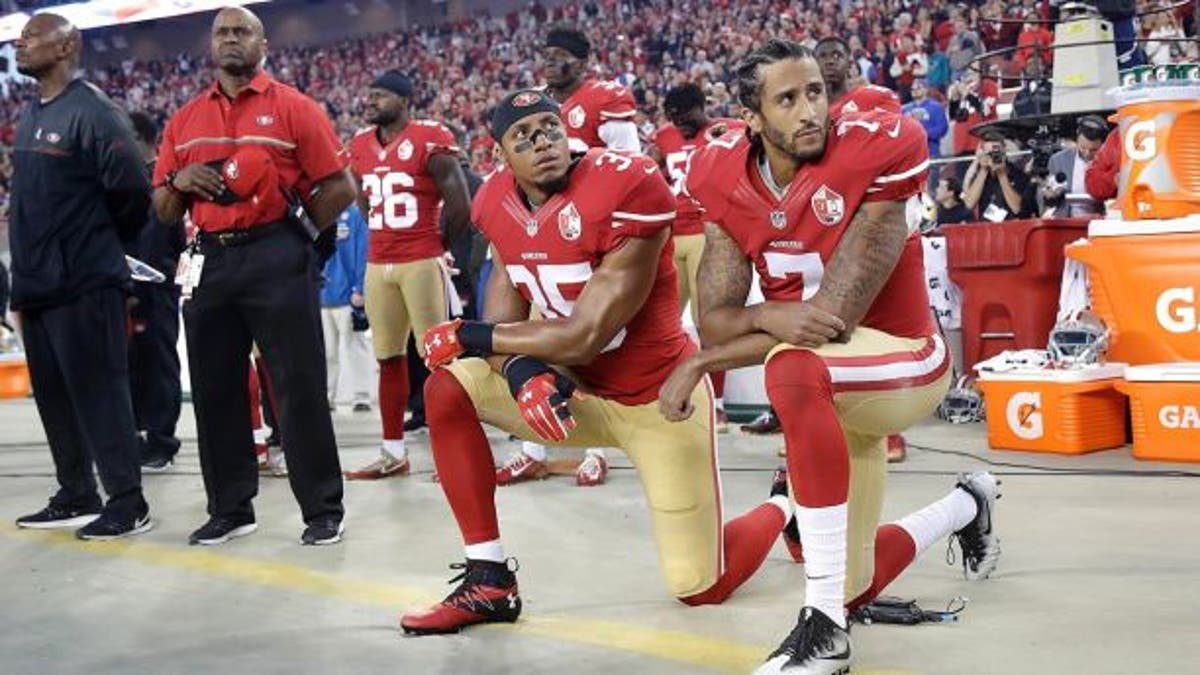 Former San Francisco 49ers safety Eric Reid expressed his frustration with NFL free agency Thursday, accusing teams of blackballing him because he partiicpated in protests during the national anthem.
Reid was the first 49ers player to join then-teammate Colin Kaepernick, who initiated kneeling during the anthem to draw attention to abusive police actions against black people.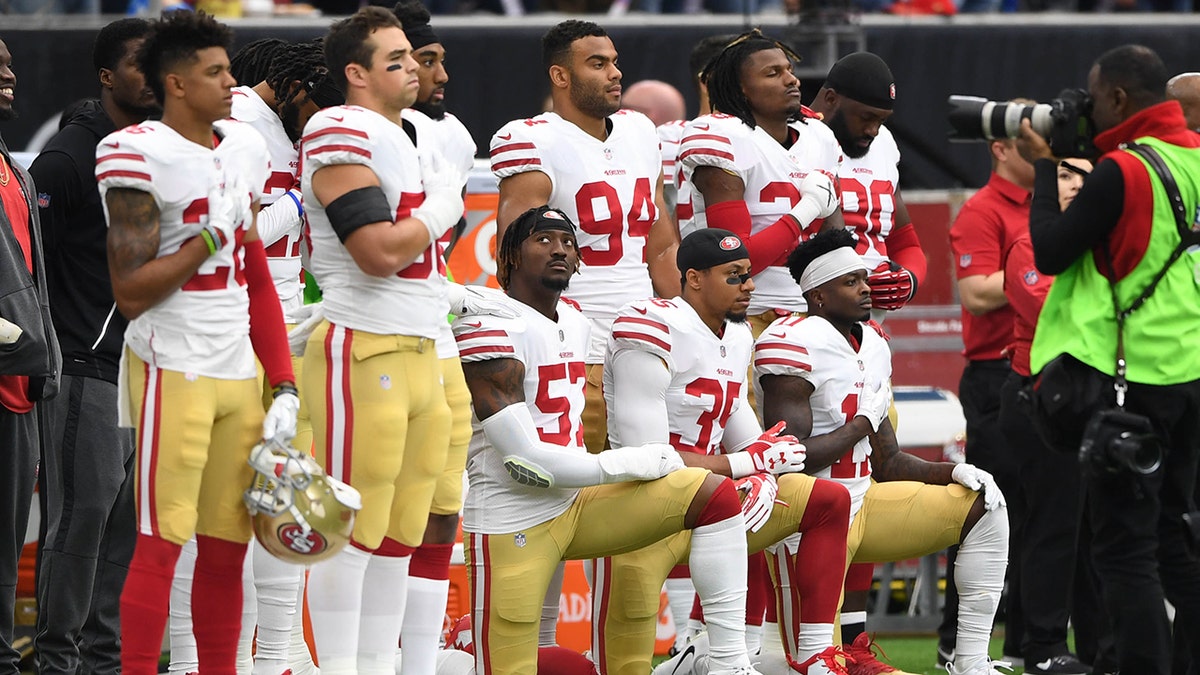 Now, three days into free agency, Reid is not on an NFL roster nor has he been linked to any teams. Pro Football Rumors listed him as one of the top players available on the market.
"The notion that I can be a great signing for your team for cheap, not because of my skill set but because I've protested systemic oppression, is ludicrous," Reid tweeted. "If you think is, then your mindset is part of the problem too."
Reid then clarified that it is owners – not general managers – preventing him from being signed.
"GMs aren't the hold up broski (sic). It's ownership. People who know football know who can play. People who know me, know my character," he said.
Reid previously acknowledged that he might be blacklisted because of his protests, telling ESPN in December that he knew it was possible he wouldn't land with a team.
"I wouldn't use the word concerned," he said. "I would say I understand that's a possibility. And I'm completely fine with it. The things that I've done, I stand by, and I've done that for my own personal beliefs. Like I said, I'm fine with whatever outcome happens because of that."
The former Louisiana State standout recorded 66 total tackles last season and two interceptions.