K-State freshman RB burst onto the scene, maybe starting lineup next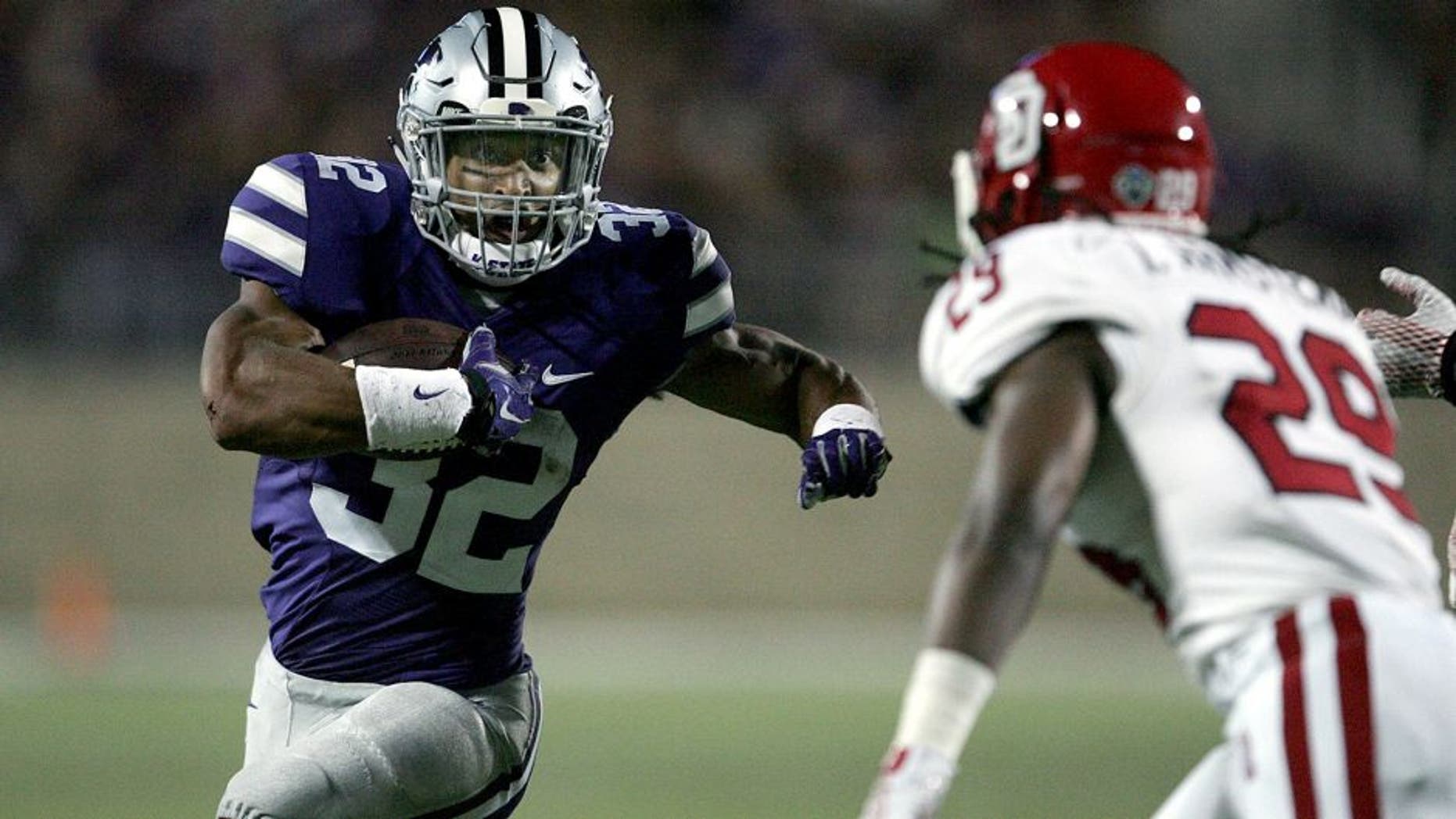 Kansas State freshman running back Justin Silmon burst onto the scene in last week's game and may have put himself in position to become the Wildcats' starting running back.
Silmon finally got his chance in the second half of the second game of the season as Charles Jones struggled to get anything going when K-State needed a strong rushing presence to help first-time starting quarterback Joe Hubener.
He made an instant impact with a 13-year gain and followed with a 14-yard touchdown in the 30-3 win over Texas-San Antonio. Silmon had 51 yards on just six carries in the opener.
"Justin is a guy that tries to do everything right, and he does just exactly what you ask him to do," Kansas State coach Bill Snyder told reporters on Tuesday. "He doesn't make it complex. If you tell him to do something, he's going to do it. That makes it a lot easier for him. He just does what you ask him, and consequently he's been fortunate to do it all right."
Snyder has never been a fan of giving young players major roles, but Silmon has started to force the issue. The Wildcats lost quarterback Jesse Ertz in the opener and Hubener started his first game at quarterback at any level last week.
It's imperative K-State finds a rushing attack as it soon heads into Big 12 play.
"We like Justin," Snyder said. "He's good downhill and he's got a little deceptiveness to him and can make you miss. He doesn't dally around much. He's going to go north and south, and that's what we need back there."
(h/t Associated Press)