Justin Wilson on the mend after suffering pelvic fracture in IndyCar season finale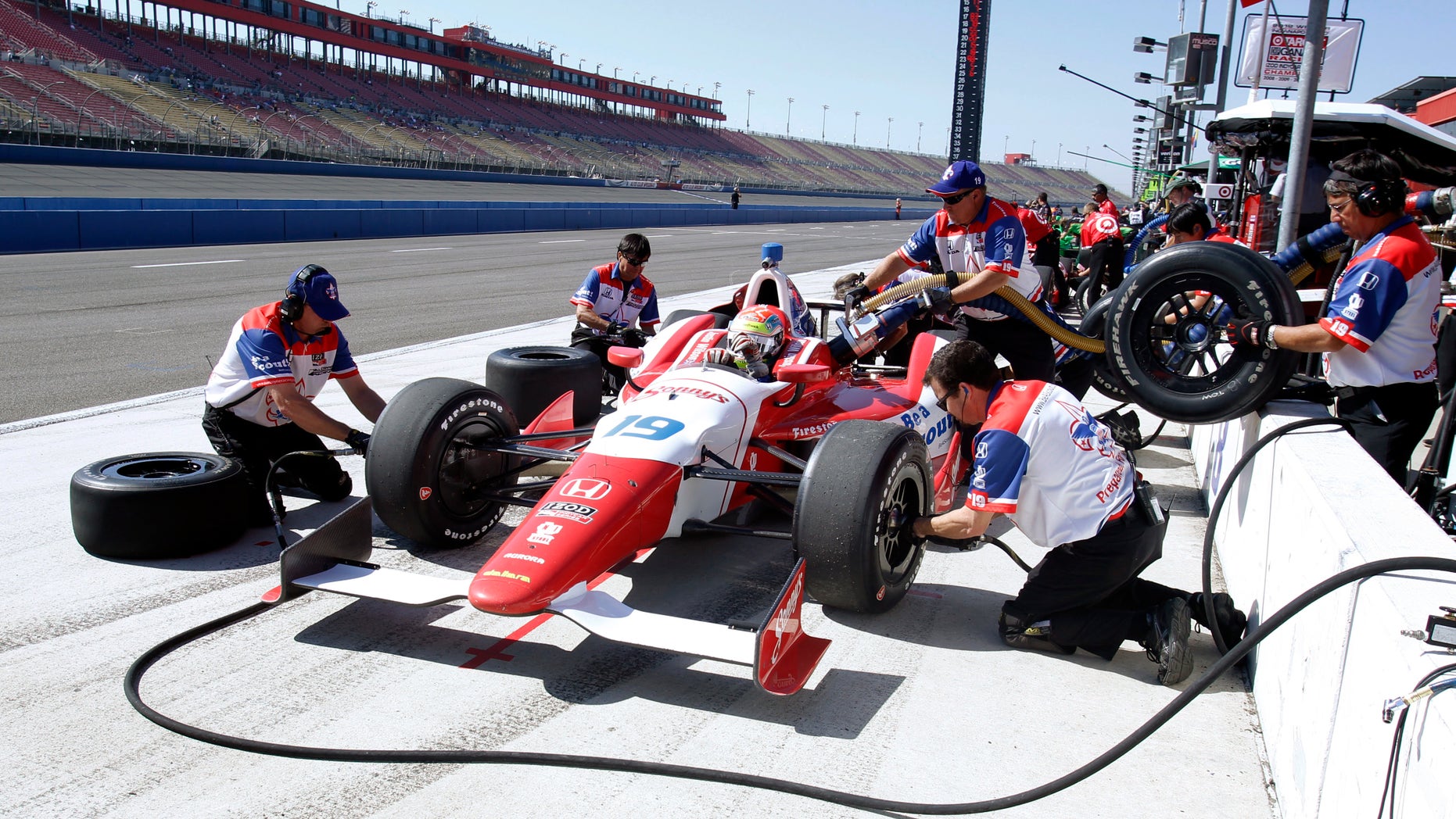 British driver Justin Wilson hoped to be released from a California hospital Monday after fracturing his pelvis in the IndyCar season finale.
Wilson also bruised his lung in the Saturday night crash at Fontana.
He said in a telephone interview Monday with The Associated Press he won't be able to put any weight on his right leg for at least six weeks, but was thankful the three pelvic fractures won't require surgery.
Wilson's accident came two weeks after three-time Indianapolis 500 winner Dario Franchitti fractured two vertebrae, his right ankle and suffered a concussion in an Oct. 6 crash at Houston.
It's also Wilson's second serious injury in two years. He broke a bone in his back in a 2011 crash that sidelined him more than two months.