Justin Pugh talks about filling in at left tackle this week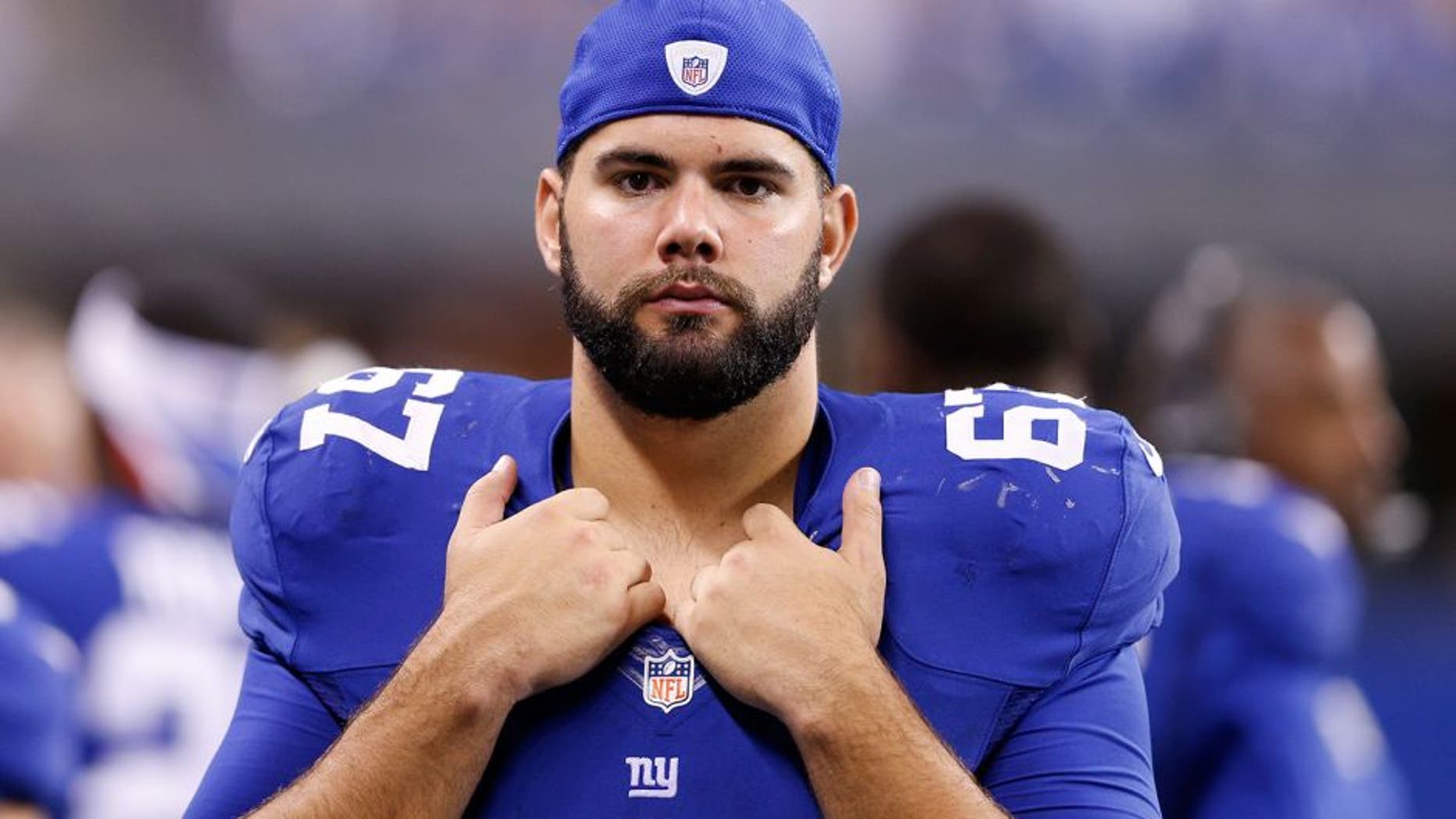 In all likelihood, when the New York Giants kickoff in a critical Week 3 game on Thursday night, they will be without starting left tackle Ereck Flowers who is listed as doubtful. This means that left guard Justin Pugh, who slid in at left tackle when Flowers went down in Week 2, will draw another start.
Pugh played right tackle for the Giants for the first two years of his career in 2013 and 2014. In college, he played left tackle exclusively. Pugh joined True Jersey beat reporter Jordan Raanan to talk about the most difficult challenge ahead of him at left tackle heading into Thursday night's game.
"You're going against top, top pass rushers. Obviusly their best guy is going to be over there so you have to handle business and it's something I did for four years at Syracuse. So I'm up for the challenge. I told the Giants when they drafted me I was going to be able to play all five. I've played right tackle, left tackle and left guard so far."
Pugh is ready for the challenge, and he will certainly has his hands full with this revamped Redskins front seven. Pugh will likely have to deal with right defensive end Jason Hatcher and edge rushers Preston Smith and Trent Murphy all night. The Redskins could also kick left outside linebacker Ryan Kerrigan over to the right side on some snaps to give Pugh a more difficult challenge.
(h/t True Jersey)