Julia Landauer hopes her NASCAR journey proves an 'unexpected competitor' can excel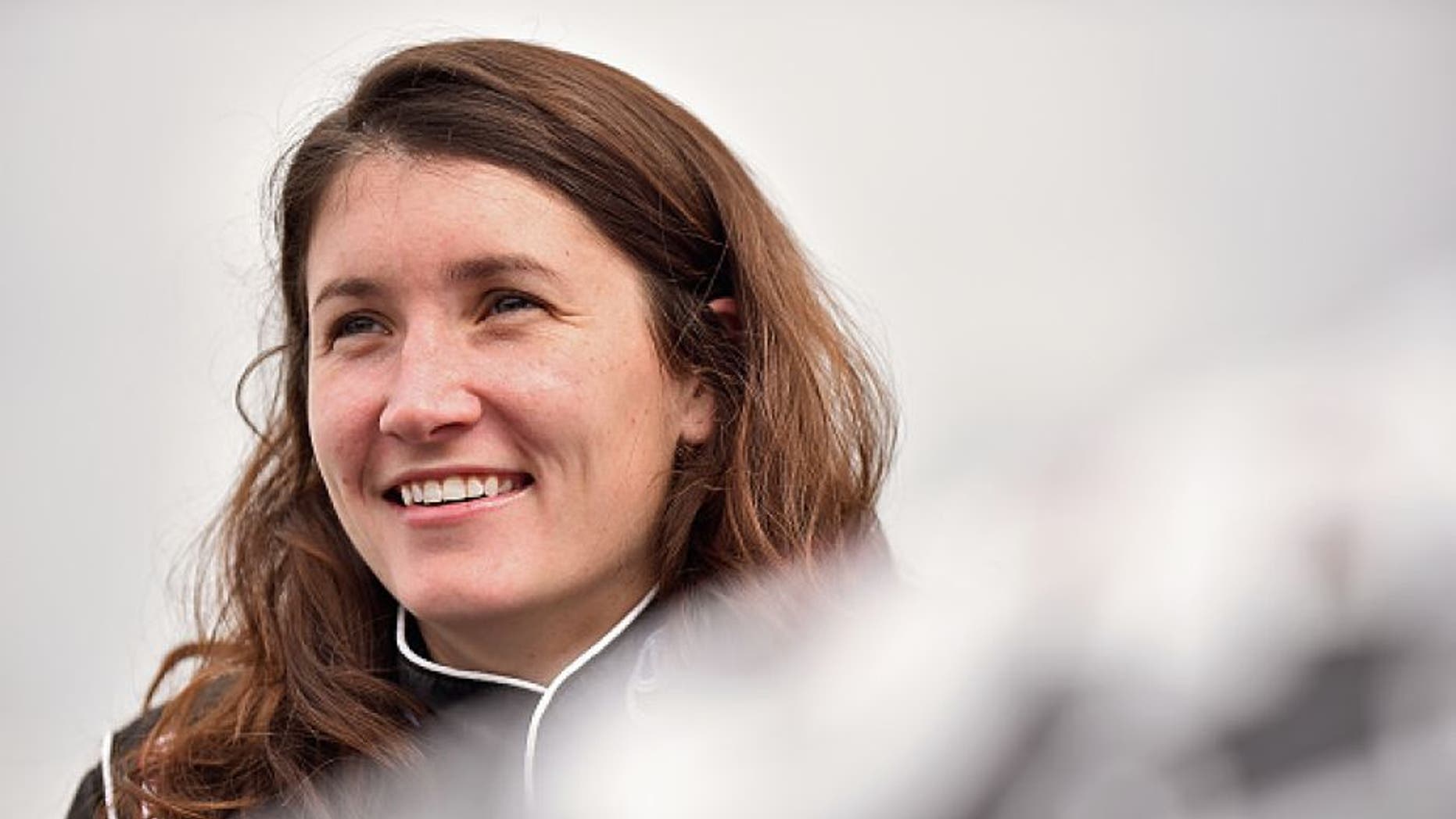 Julia Landauer originally got into racing when she was about 10 years old because her parents wanted something she could compete in with her brother.
Now she gets to compete with "the boys" regularly as an up-and-coming driver in the NASCAR K&N Pro Series West. Landauer is back for her second season in the series in 2017, driving full-time this time around for owner bob Bruncati and his Sunrise Ford Racing team.
Landauer raced in the series last year for Bill McAnally Racing, finishing fourth in the final points standings. It was the highest finish ever for a female driver in the series.
Landauer, 25, is no stranger to the media spotlight. In 2013, she was a contestant on the 26th season of the Survivor television series, reaching the 19th day before being the seventh contestant voted off the show.
"If you blinked, you might have missed me. I wasn't around that long," she said.
She also was the only female member of the 2016 NASCAR Next class, a group of young drivers identified by NASCAR as up and coming in the sport.
Landauer is more than a former reality TV show contestant and a driver with seemingly enormous potential, however. She also has a bachelor's degree in science, technology and society from Stanford -- and after graduating, she began giving motivational speeches as an outspoken advocate for women in sports and for further education in the fields of science, technology, engineering and mathematics.
"I like being active and having an active lifestyle. It suits my personality," Landauer said.
It doesn't take long to figure out when meeting her in person why Forbes magazine recently named her as one of the "30 under 30" sports personalities to watch in 2017.
She was on stage for Day 2 of the NASCAR preseason media tour in Charlotte, North Carolina on Tuesday and it quickly became obvious during her brief appearance that she's comfortable telling her story and promoting the sport of racing while the cameras and tape recorders are on.
She talked about how racing at a young age allowed her to develop the discipline to balance all that she does and has done in her life.
"I think the fact that I started racing while I was in middle school kind of set the stage for me being able to have the kind of discipline required to try to do all that I do," Landauer said. "Life is short and there is a lot I want to get done."
Originally from New York City, Landauer moved to Charlotte and began racing go-karts at age 10. By age 14, she was the first female champion of the Skip Barber Racing Series -- and in 2015, she won the Limited Late Model track championship at the Motor Mile Speedway in New York.
Her experience as a driver actually is somewhat limited, and obviously was interrupted at times by her forays into reality TV and earning her college degree from Standford. But according to her website, she not only has the two aforementioned championships at different levels but overall has won a remarkable 27 of the 127 career races she has entered across different series.
"First and foremost, winning is what I love most about racing," she said. "But really, I also want to showcase all the other aspects that go into trying to build a racing career.
"I have high expectations for myself and my team … And I just want to show everyone that women can do it, too -- that the unexpected competitor can really exceed (expectations) and excel with a lot of hard work and collaboration."
(Editor's note: Take a look behind the scenes at the 2017 Charlotte Motor Speedway Media Tour with the official NASCAR on FOX Instagram story.)