Johnny Manziel's craziest play ever?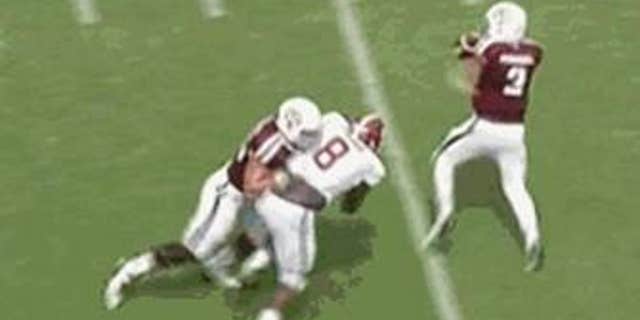 There it is, the stupidest, most preposterous, gobsmackingest, best play of Johnny Manziel's career.
There is no way that ball should not have been intercepted, and the cosmos made a correction a few plays later when Alabama intercepted Manziel in the end zone, but we now have the highlight of this young college football season.
(h/t to SB Nation for the GIF)