John Elway says Colin Kaepernick 'had his chance to be' a Bronco but turned it down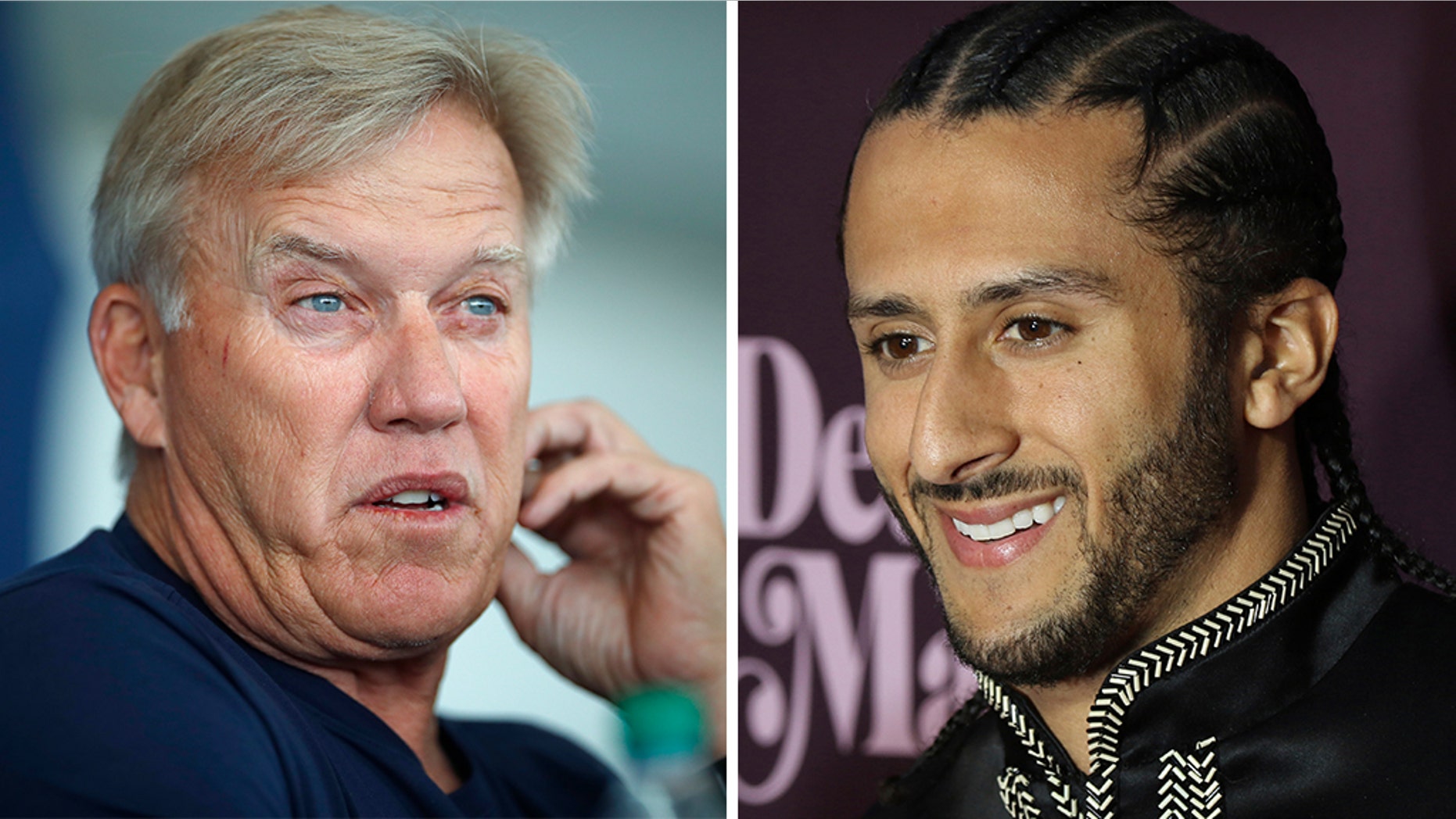 John Elway, the general manager for the Denver Broncos, revealed Thursday that the team once gave embattled former NFL quarterback Colin Kaepernick a "chance" to be on the team, but he turned them down.
Elway's comments came while speaking to the press following the end of team camp. The former quarterback was asked whether Kaepernick could be seen as "a viable candidate" to fill a back-up quarterback roll.
"Colin had his chance to be here. We offered him a contract. He didn't take it," Elway responded.
NFL PRESEASON SEES KNEELING, RAISED FISTS, DURING NATIONAL ANTHEM
Elway was referring to a trade offer made to Kaepernick prior to the 2016 season while he was still a quarterback for the San Francisco 49ers, USA Today reported. The deal was reportedly not accepted due a proposed pay reduction.
Kaepernick ultimately chose to stay with the 49ers.
During the season, Kaepernick started his national anthem protests. He began kneeling during the song in order to protest police brutality and the hotly contested move - and other protest variations - were later adopted by other players.
HALL OF FAMER JIM BROWN SAYS HE'D 'NEVER KNEEL' DURING ANTHEM, 'WILL ALWAYS RESPECT THE FLAG'
Since parting ways with the team, Kaepernick filed a grievance against the NFL, accusing owners of colluding against him. Elway provided a deposition for the legal proceedings, according to USA Today, during which he mentioned the earlier trade offer.
"So, you know, and as I said at my deposition, and I don't know if I'm legally able to say this but," Elway continued, "he's had his chance to be here. He passed it."
Fox News' Kathleen Joyce contributed to this report.