Joe Flacco shows off his hoops skills as he recovers from knee surgery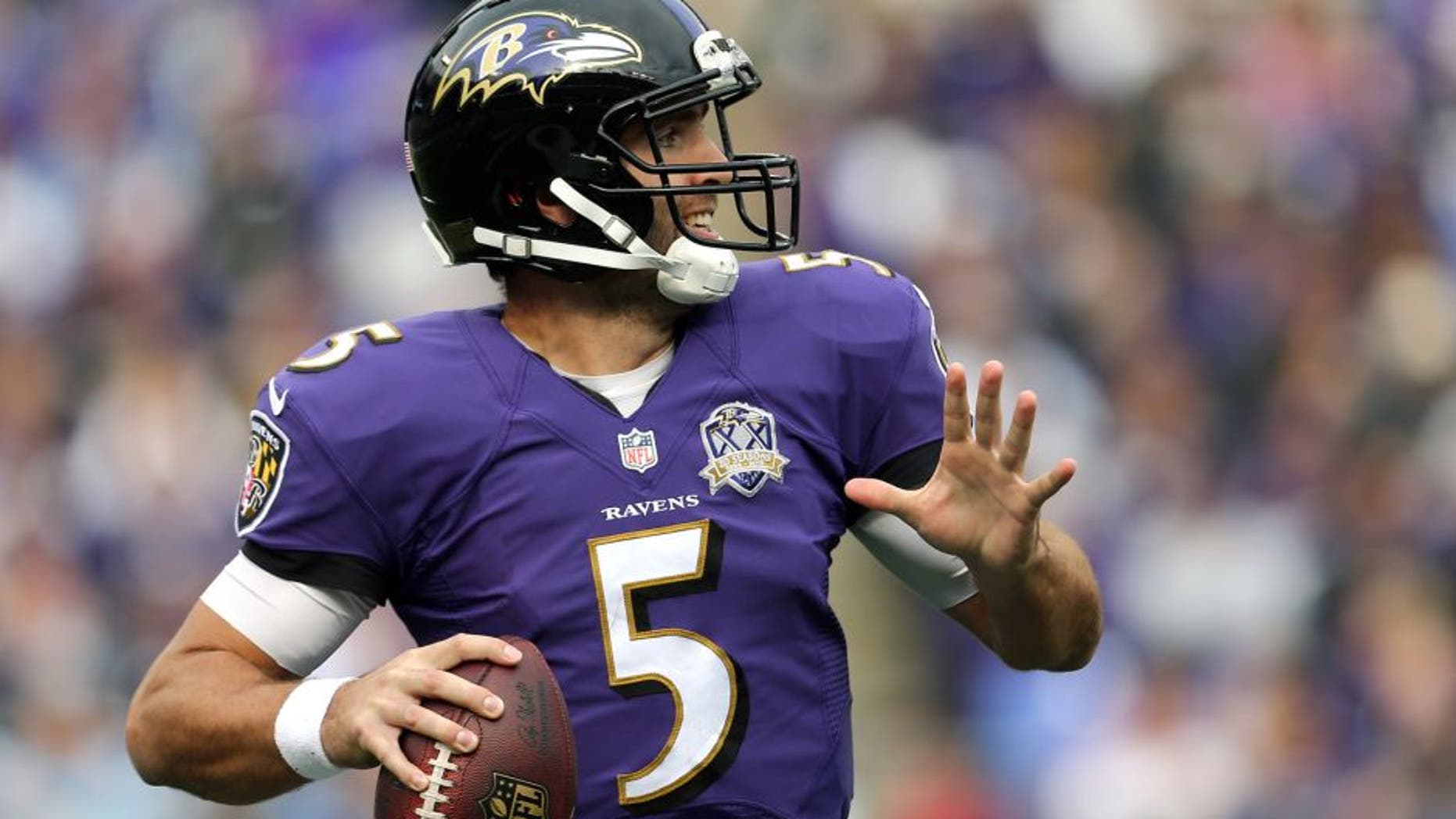 Well, this is a good sign for the Baltimore Ravens. Joe Flacco, who tore his ACL and MCL in November, showed up at a celebrity basketball game and gave Ravens fans a tangible sign that his recovery is going well.
Flacco told the Ravens' Twitter account that he's aiming to be back by training camp. He suffered the injury in Week 11 against the Rams.
Flacco was limited to 10 games last season, throwing for 2,791 yards with 14 touchdowns and 12 interceptions.