Joaquim Silva hammers Andrew Holbrook with vicious KO (VIDEO)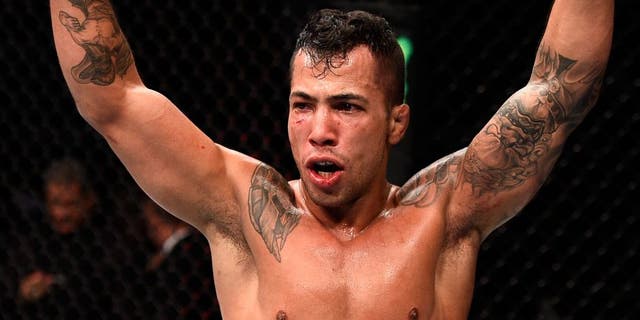 NEWYou can now listen to Fox News articles!
Joaquim Silva got "The Ultimate Fighter" Finale off with a bang after he smashed Andrew Holbrook with a vicious series of hammer fists just 34 seconds into the first round.
Silva kicked off the main card on Saturday night and wasted no time putting Holbrook away during one of the first exchanges of the fight.
Silva caught a kick from Holbrook before putting him on the mat and he immediately followed up with a huge series of shots that quickly put an end to the fight.
Silva landed on top and started blasting away with a series of hammer fists that saw Holbrook go from lucid to unconscious in a matter of seconds.
Silva gets the impressive win moves him to 2-0 in the UFC and 9-0 overall in his pro MMA career.