Jimmy Butler hopes to improve chemistry with Derrick Rose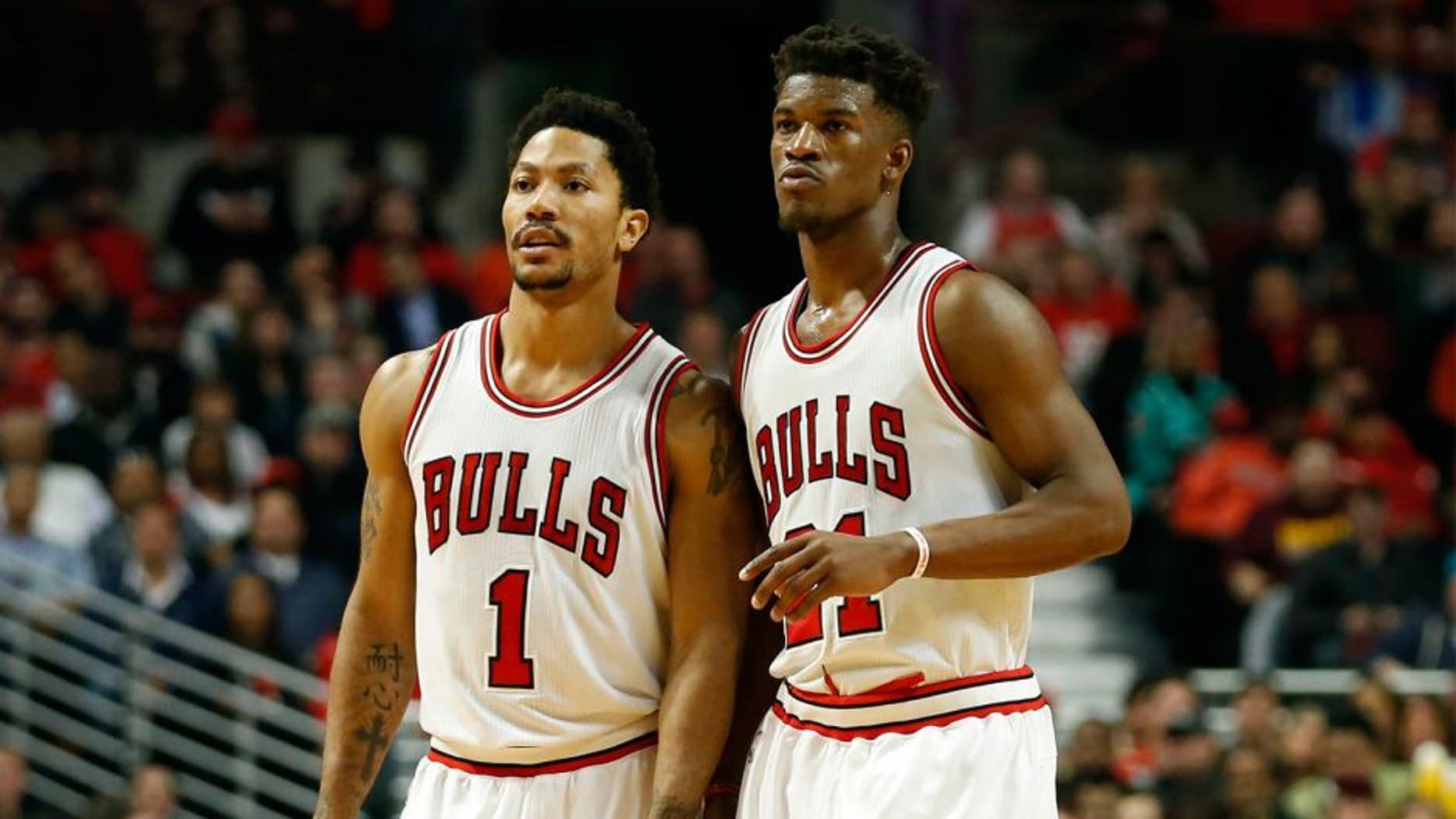 The Bulls' 2015 season came to an end with a blowout loss on their home floor, and some observers believed that a rift between Jimmy Butler and Derrick Rose was part of the reason why.
Butler had become the best player on Chicago's roster last year, overtaking that crown from Derrick Rose. And Rose appeared to go into a passive-aggressive mode in last season's final contest, refusing to attack during the second half as his team went down in flames.
Butler downplayed just how severe any perceived tensions were, while speaking to reporters at USA Basketball minicamp in Las Vegas this week. But he did say the chemistry between the two is something he hopes to improve upon next season.
"I think we can," Butler said Wednesday on "The Waddle and Silvy Show" on ESPN 1000, when asked about his chemistry with Rose. "I think we will. And I think we better, because the way I look at it, I don't think either one of us is going anywhere anytime soon."
"I know what's really going on. Everybody doesn't," Butler said, via K.C. Johnson of the Chicago Tribune. "We're fine. We just want to win. Whenever we win, all this (talk) is going out the window. If we buy into playing off one another and just getting out and playing fast, I like the chances we have at being the top backcourt in the league."
(h/t: The Chicago Tribune; ESPN)