Jimi Manuwa gunning for UFC title shot against against either Cormier or 'Rumble'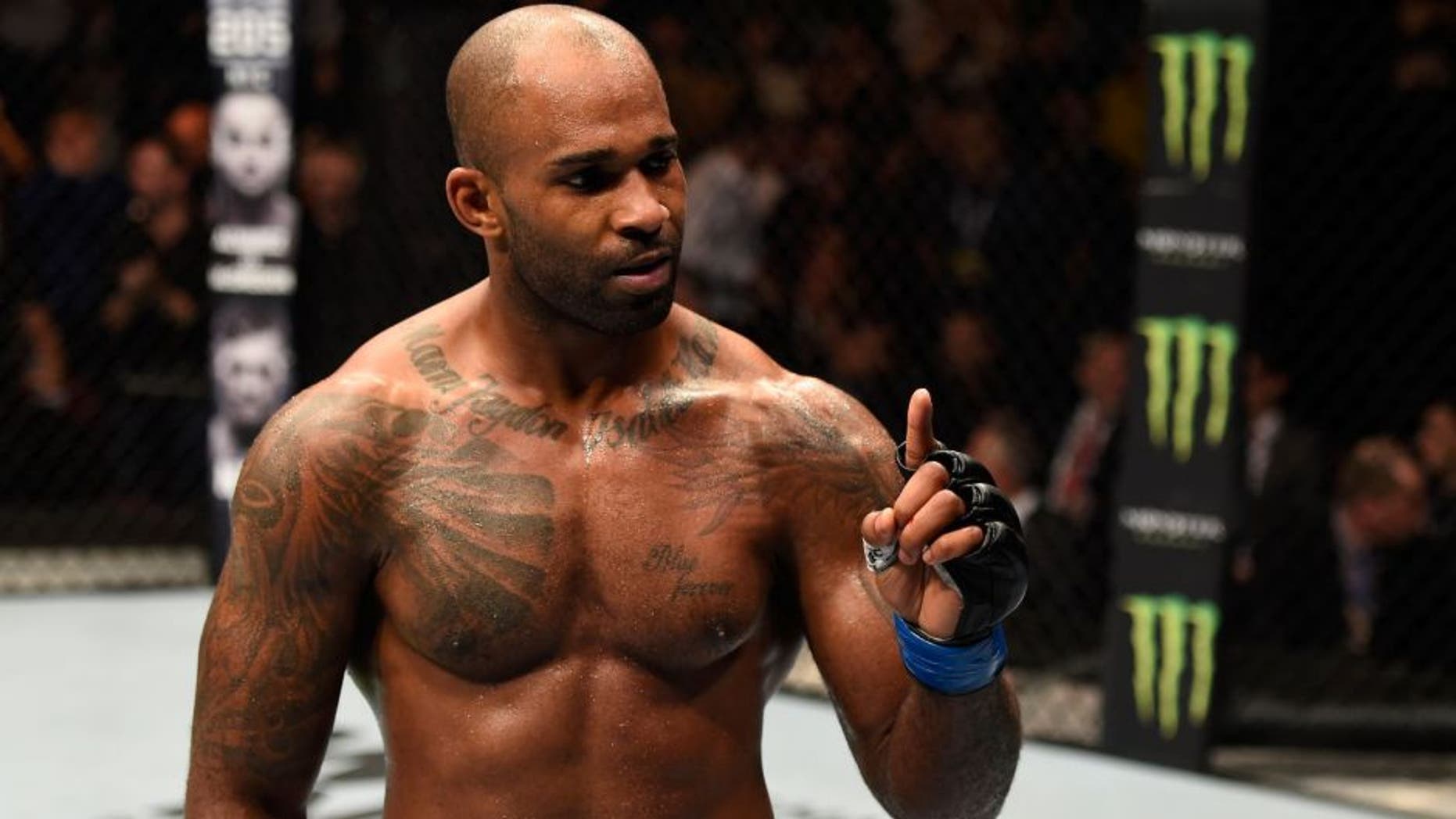 As Jimi Manuwa prepares for his main event showdown with Corey Anderson on Saturday, the London born brawler has already started to plan ahead for the rest of 2017.
After starting his UFC while still a novice in his mixed martial arts experience, Manuwa has grown up a lot during his last few fights and the 37-year old knockout artist believes he's finally starting to put everything together in one package.
The biggest evidence of that was Manuwa dismantling former title contender Ovince Saint Preux in his last fight and he has designs on doing the same to Anderson on Saturday.
Once that fight is behind him, Manuwa will waste no time calling out the winner of the upcoming UFC 210 main event between Daniel Cormier and Anthony "Rumble" Johnson.
"I've said it since the beginning, this is going to be a big year for me," Manuwa told FOX Sports. "I wanted to fight in December to carry on the momentum from the last fight but they couldn't get me a fight. It was scheduled for January and now it's in March. I plan on taking over the division this year.
"I want to go after this fight, after I put Corey Anderson to sleep, I want the winner out of Cormier and "Rumble". I'm not looking past Anderson, he's a very tough fighter, but I plan on talking that belt this year. This is the year for me. I've got no time to lose."
Of course, Manuwa's declaration will be met with a lot of skepticism given that he's currently riding a one fight win streak and suffered a knockout loss to Johnson in 2015.
None of that deters Manuwa from believing that he can become UFC champion one day very soon and that's what he hopes to prove with a win over Anderson and then looking directly at the light heavyweight champion as his next competition.
Manuwa has also never been known for talking much about these things ahead of his fights, but the frustration of waiting for a top named opponent to step up to his challenge as forced his hand into speaking a little more loudly about what he wants most.
"I've never been a talker. I let the fighting do the talking for me, but the only reason I've been doing the talking now is I haven't been able to get the fight that I wanted. I thought my fighting would get me the good fights," Manuwa explained. "Now I understand why people call people out. I never called anyone out. I've never said anyone's name. I've always let the fighting do the talking.
"Now, I've got to make a statement. I want the winner of them two. I've got my new training regime, I've packed on more muscle, more power, more endurance. I'm fine tuning my training to be the best I can. I did that before the [Ovince Saint Preux] fight and you saw the results."
First things first, Manuwa has to get past Anderson in his hometown in a five round main event.
Manuwa appreciates Anderson's courage stepping into enemy territory for a fight like this but he doesn't plan on sending the former "Ultimate Fighter" winner back to America with anything other than disappointment and another loss on his record.
"It's not going five rounds. I'm training for five rounds but this isn't going to go five rounds," Manuwa said. "There's no one that's going to be able to take the full bombs that I'm going to be throwing. I've just got to be able to land once or twice and that's it. That is it.
"There's not going to be no grinding or nothing like that. I throw [expletive] atomic bombs. No one in the world can stand them."