Jim Kelly returns to hospital after latest scans were inconclusive on presence of cancer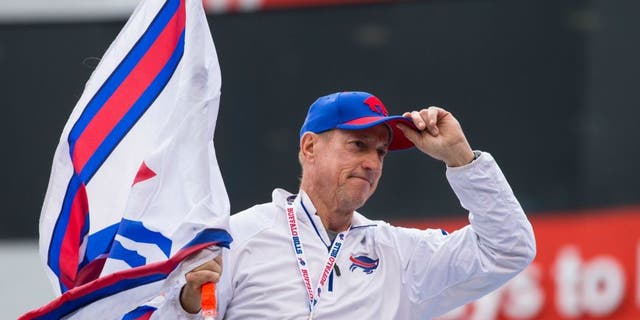 NEWYou can now listen to Fox News articles!
Jim Kelly is back in a New York City hospital, after his latest scans for the presence of cancer were inconclusive. His wife Jill provided the update via Instagram, and said that Kelly would undergo biopsy surgery.
Last week at his annual youth football camp, Kelly was cleared to work out and said everything was fine.
"I feel awesome," he said. "I'm at playing weight. I'm at 230, which is cool. I gained a little over 30 pounds back, which is good. I got the green light to work out now, which is good. I just started back. Hopefully I'll get a bit stronger.
"I've been through so much. I just live each day, and whatever happens, happens. I've lived a very good life. My life has definitely changed, but the attitude is still the same."
Kelly first revealed his cancer diagnosis in June, 2013 but has been free of the disease since August, 2014.