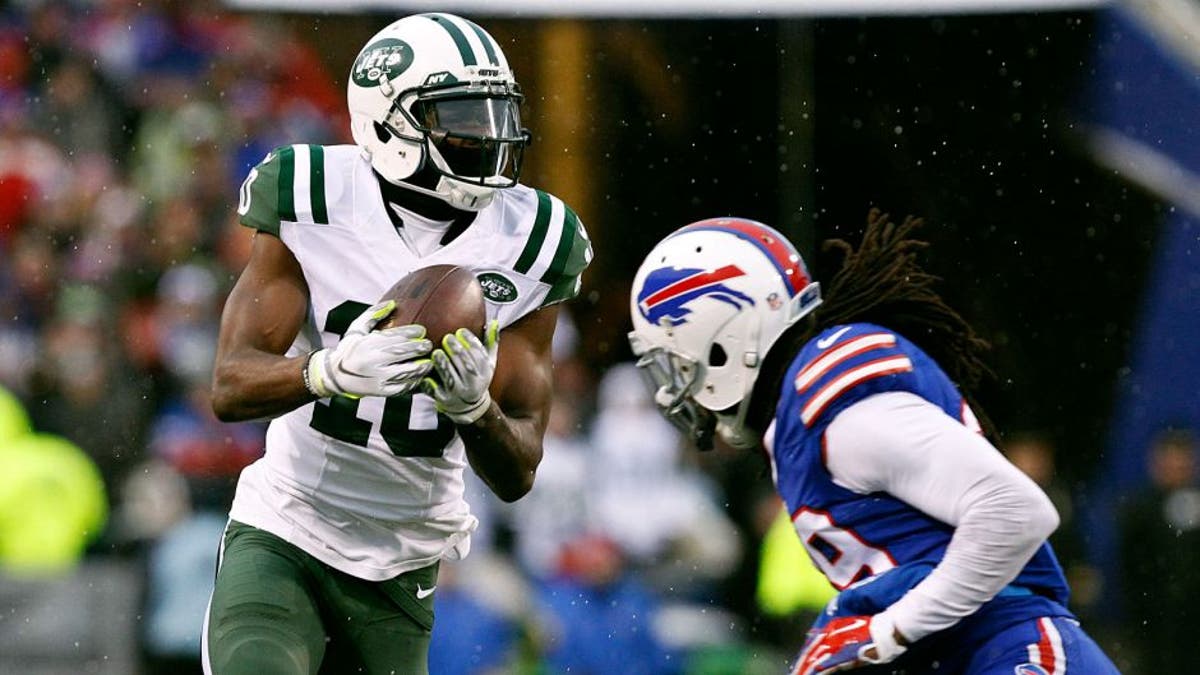 The New York Jets had several opportunities to mount a comeback and beat the Buffalo Bills in Week 17 to make the postseason. As strange as it sounds, possibly the best chance came with just 24 seconds left in the fourth quarter with the Jets at their own 28-yard line. It's the truth.
In a last-ditch effort to win the game, Ryan Fitzpatrick launched a deep pass down the right sideline intended for Kenbrell Thompkins -- the former Patriots receiver. Thompkins got both hands on the ball, but was unable to bring it in as it was knocked away by Mario Butler.
The worst part about the play is seeing what stood between Thompkins, the end zone, and a game-winning touchdown: nothing. Nothing but green grass for about 40 yards. Thompkins reflected on the crucial drop, and admitted that he would have scored had he caught it.
"Man ... it was all go routes and Fitz, he threw the ball out there, gave me a chance," Thompkins said. "I tried to make a play, got my hands on it, and it was knocked loose.
"I would have scored."
Fitzpatrick threw a game-ending interception on the following play, and effectively ended the Jets' season a bit early. Thompkins' drop wasn't the pivotal play in the game, but it was a memorable one that many won't forget.
The Jets had several chances to beat the Bills and failed to capitalize on the opportunity. Instead, they're home preparing to watch the postseason instead of getting ready to play in it.