Jets OT Ferguson speaks out on Brady ruling: 'Justice was served'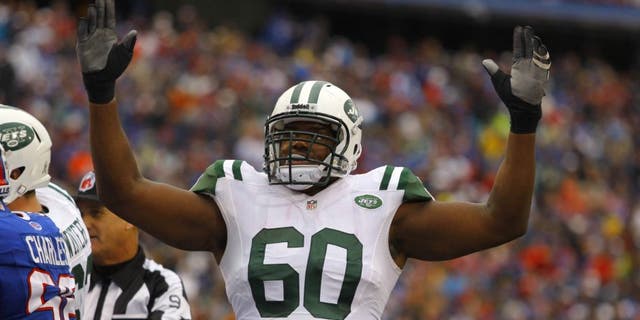 Following the New York Jets' victory on Thursday night, several players were silent with regards to Tom Brady's overturned suspension. Antonio Cromartie, for one, was only interested in answering questions that pertained to the Jets or the Browns -- their Week 1 opponent.
On Friday, one Jets veteran broke the silence and spoke out on the situation.
"He fought for his rights, and justice was served," offensive tackle D'Brickashaw Ferguson said during the CBS telecast, via Newsday. Ferguson also called the lifted suspension "bittersweet," given the fact that he's the Jets' NFLPA representative yet the Jets are rivals of the Patriots.
Brady's nullified suspension doesn't impact the Jets' season against the Patriots as the two are set to meet in Week 7 for the first time. Brady would have been back for that game even if his suspension had been upheld.
(h/t Newsday)