Jessica Penne flagged for potential doping violation following biological passport review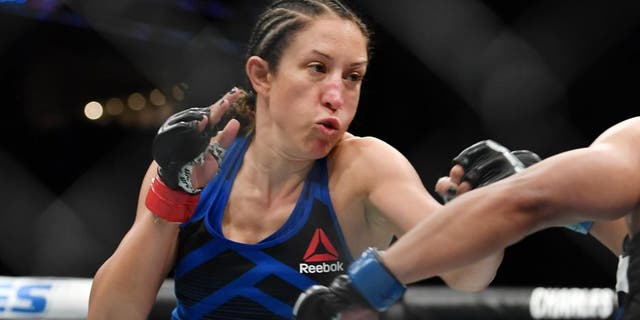 UFC strawweight Jessica Penne has been notified of a potential doping violation stemming from an out-of-competition drug test administered on March 20.
USADA (United States Anti-Doping Agency) reported the findings to the UFC on Wednesday.
Penne's situation is unique because she was tested on March 20 yet went onto fight on April 22 where she lost a decision to Danielle Taylor at UFC Fight Night in Nashville.
The reason for the delay stems from the original testing done on Penne's sample showed no traces of any banned substances. However, USADA reviewed Penn's biological passport and due to certain markers the sample was re-tested and a prohibited substance was detected.
A biological passport is a tool WADA (World Anti-Doping Agency) defines as a way "to monitor selected biological variables over time that indirectly reveal the effects of doping rather than attempting to detect the doping substance or method itself". In other words, the passport monitors an athlete's levels over time for a potential doping violations that may appear outside of the standard drug testing procedures.
Unfortunately the additional testing wasn't returned ahead of Penne's fight on April 22.
Penne is afforded an adjudication process that will be handled by USADA and the anti-doping organization will also work with the Tennessee Athletic Commission on the matter as they were overseeing the event in Nashville.
As of now, Penne has been placed on a provisional suspension as she awaits her adjudication process with USADA.