Jen Welter blazes trail as coaching intern for Cardinals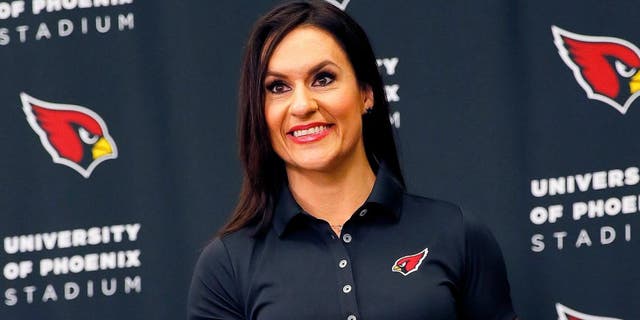 TEMPE, Ariz. -- Jen Welter is embracing her breakthrough status as the first woman to hold any kind of coaching position in the NFL.
It's only a six-week internship with the Arizona Cardinals, through training camp and the four preseason games. Nonetheless, it marks another barrier broken for women in sports.
At a news conference Tuesday, Welter gave all the credit of the hiring to coach Bruce Arians, saying the coach's "heart made this happen."
Team President Michael Bidwill says the move has the full, enthusiastic support of the organization, which has long been known for hiring minorities for management positions.
Welter has a PhD in psychology as well as a season as a player on a men's team, the Texas Revolution of the Indoor Football League.