Jameis Winston's offseason goal: 'I have to get my body in shape'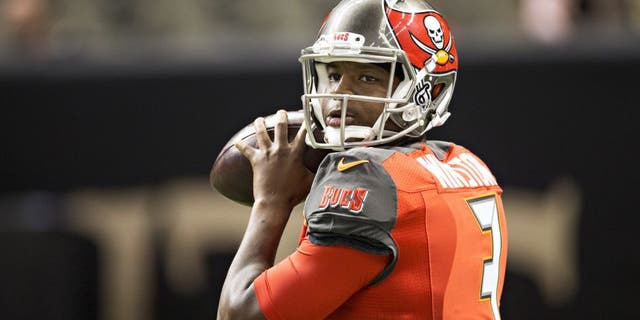 Tampa Bay Buccaneers quarterback Jameis Winston faced intense scrutiny over his waistline heading into the 2015 NFL Draft -- a shirtless pre-draft workout photo showcasing his belly went viral -- but he managed to make the Pro Bowl at a listed weight of 231 pounds. Still, Winston wants to get leaner in the offseason.
In an interview with Peter King on MMQB, Wilson said that he realized at the Pro Bowl that he needs to get in better shape for the upcoming season.
"The most important thing I learned is I have to get my body in shape, because those men look good. Not just the other quarterbacks -- €"everyone. Their bodies look good. But also, Russell Wilson's preparation at the Pro Bowl. You know, it's a relaxing event, and he is still doing everything the right way. He is the first one to the huddle, leading guys in stretches, running everywhere you go."
Winston also revealed that the most important thing he learned over the course of his rookie year is that turnovers are far more costly in the NFL than they are in college football.
"When you turn the ball over in the NFL, you don't know when you are going to get that chance back. At Florida State, I knew that I was going to get that chance back, because we were one of the better teams in college football. We were going to get another chance, so that turnover wouldn't kill us. Whereas in the NFL, everyone is good, so you never know when you are going to get that chance back."
You can read the entire interview here.