Jalen Ramsey says he's the best player in the NFL draft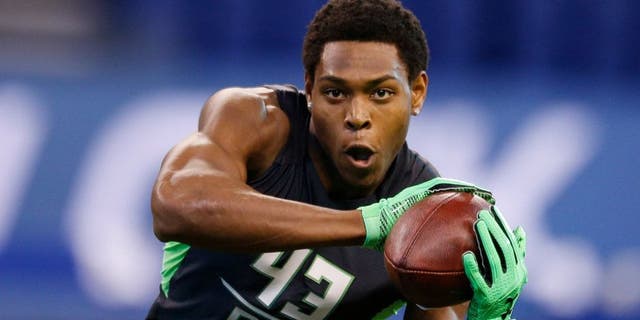 Cornerback Jalen Ramsey has a simple and straightforward reason why the Tennessee Titans should select him with their number one NFL Draft pick.
"I want them to draft me because I am the best player in this year's draft," the 21-year-old from Florida State told TitansOnline.com, "and being from Tennessee, that's icing on the cake."
Arguably the top defensive back in this year's class, Ramsey appears to have the goods to go along with that confidence, and Titans general manager Jon Robinson was impressed with the Smyrna, Tennessee, native's Pro Day performance -- and his swagger --€" on Tuesday.
"They worked him a corner and they worked him at safety, and he was smooth and fluid at both positions," Robinson said. "He was able to transition and get out of his breaks really quickly. He has good catching skills, very good leaping ability. He tracks the ball very well.
"He can play both positions. It's a unique skill-set, and you see it more from offensive linemen, who can play guard and center or guard and tackle. But to have a defensive back who can play safety and corner, which is really two totally different positions, it's a unique skill set to have."
The Titans are also planning to bring Ramsey to Nashville for a visit prior to April 28. History, however, may ultimately count against the confident prospect -- no cornerback has ever been chosen first overall in the NFL Draft.