Jaguars WR Washington working his way up depth chart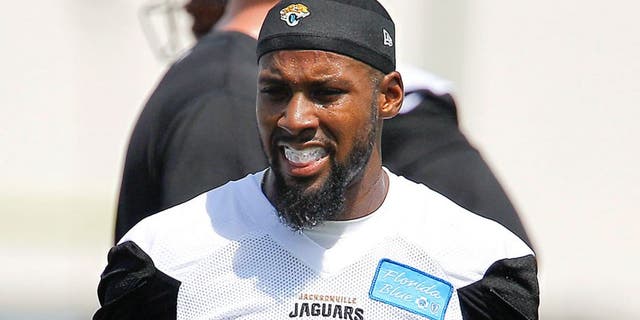 Jacksonville Jaguars wide receiver Tony Washington spent all of last season on the team's practice squad. Now, with fellow receiver Marqise Lee out with a hamstring injury, Washington is using an increase in practice time to try and win himself a spot on the team's 53-man roster.
"With guys being out, I've had an extra opportunity and am taking advantage of it," Washington said, via the Florida Times-Union. "The main thing is to be consistent. Watch how the ones run their routes, so when I'm in I know the timing. I'm trying to give (quarterback) Blake (Bortles) less things to worry about when I'm out there. So he can throw it on his perfect time, and I'll be there."
Washington spent training camp last year with the Colts after signing as an undrafted free agent out of Appalachian State. He joined Jacksonville's practice squad after Indianapolis let him go at the end of last August.
If he's to make the Jaguars final roster, he'll need to contribute on special teams, as well as prove to be a reliable pass-catching target.
So far, head coach Gus Bradley has been impressed with what he's seen from the 5-foot-11, 198-pound Washington.
"He worked himself up the depth chart in OTAs and minicamp," Bradley said. "Now, with some injuries and some guys out, it's great to see him taking care of his opportunities. He's got some speed, and that's what he's showing out there. The consistency, I think a week ago or so he dropped one here and there, but you're seeing more consistent play."
(h/t Florida Times-Union)