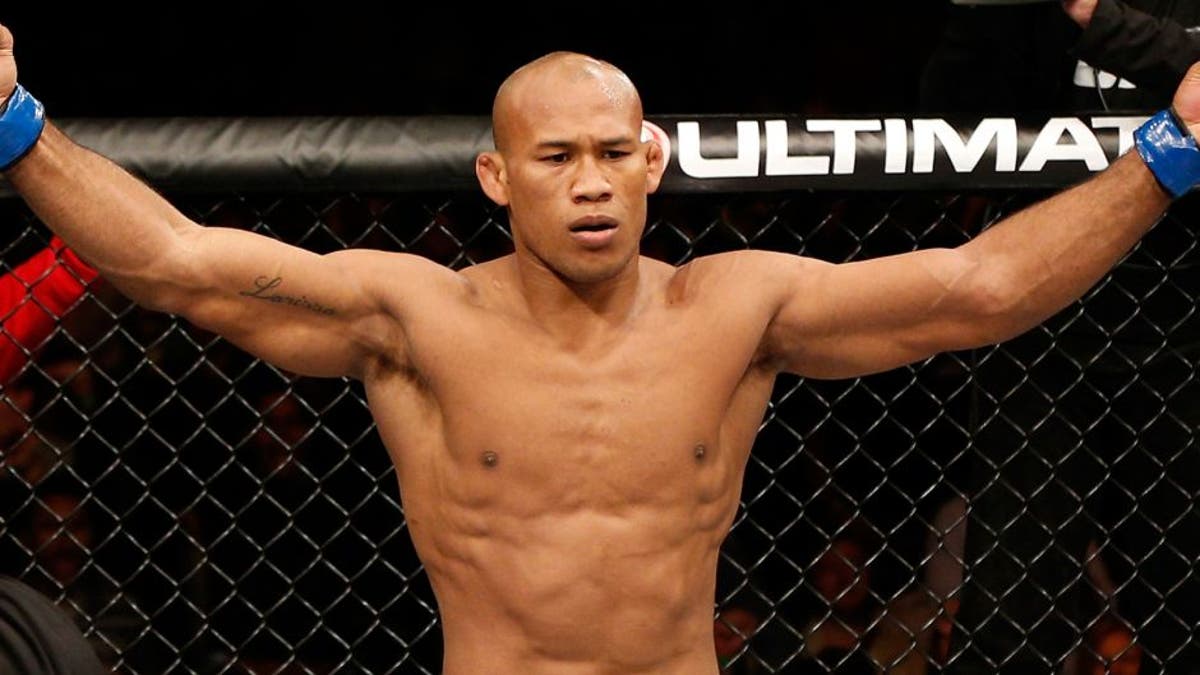 BROOKLYN -- Ronaldo "Jacare" Souza sent a strong statement to the top of the middleweight division as he made short work of Tim Boetsch to lock up his second win in a row while moving to 7-1 in the UFC.
"Jacare" accepted the fight with Boetsch at UFC 208 after taking aim at many elite fighters at 185-pounds for not responding to his challenge in recent months.
For Boetsch, the fight came with an opportunity to pull off a massive upset, but his risk didn't pay off in the end as he became another victim of Souza's very potent ground game.
As the bout got underway, Boetsch was able to shrug off an early takedown attempt from Souza, which certainly helped his confidence as he looked to keep the find standing where he could potentially land one of his signature fight ending bombs.
Unfortunately that success was short lived as "Jacare" continued to pursue Boetsch before finally planning him on the mat midway through the opening round.
Once "Jacare" took the fight to the ground, the multi-time Brazilian jiu-jitsu champion applied his suffocating grappling game on Boetsch as he advanced his position before locking up a kimura from the top position.
"Jacare" grabbed onto the arm before wrenching it behind Boetsch's back and the veteran middleweight had no choice but to tap out or risk severe damage to his shoulder as a result of the submission.
The stoppage came at 3:41 in the first round.
Afterwards, Souza quickly turned his attention to middleweight champion Michael Bisping and former title holder Luke Rockhold, who he was supposed to face last November before an injury derailed the fight from happening.
"I'm going to become champion," Souza shouted after the fight. "[Michael] Bisping you have to stop running. Luke [Rockhold] you have to stop running."