J.J. Watt out for season after tearing pectoral muscle
After an injury Sunday against the Oakland Raiders, Houston Texans defensive end J.J. Watt announced on Twitter he's out for the season.
The three-time NFL Defensive Player of the Year tore his pectoral muscle, and he tweeted Sunday night, "This game can be beautiful and it can also be brutal. Absolutely gutted that I won't be able to finish the season with my guys and give the fans what they deserve. I truly love this game and can't stand letting you guys down. Thank you for all of the thoughts & well-wishes."
CLICK HERE FOR MORE SPORTS COVERAGE
He followed up with a joke tweet, "Shoulda told my pec to look out lol."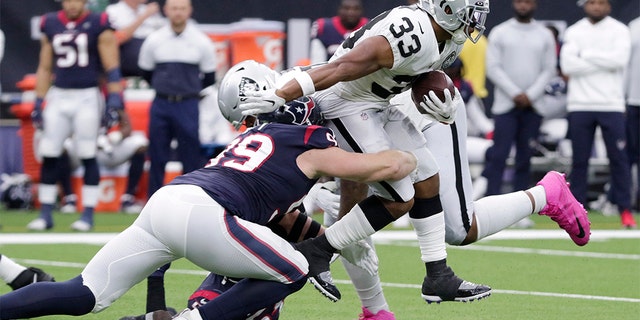 Watt, the AP reported, went to the locker room with about 5 ½ minutes left in the second quarter after spending a few minutes in the medical tent. The team announced just before the start of the second half that he wouldn't return.
Watt had three tackles, including one for a loss, and swatted down a pass before he was injured.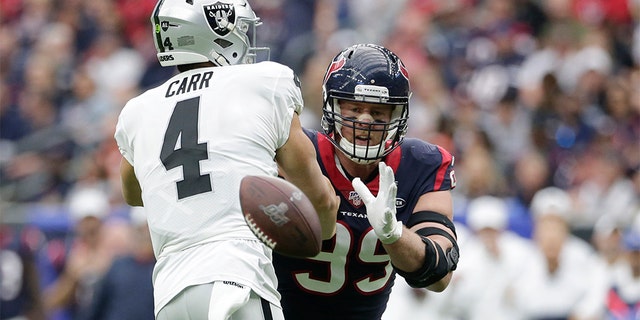 CLICK HERE TO GET THE FOX NEWS APP 
Houston (5-3) beat the Raiders (3-4) for a 27-24 win.