Ivan 'Pudge' Rodriguez to Retire Monday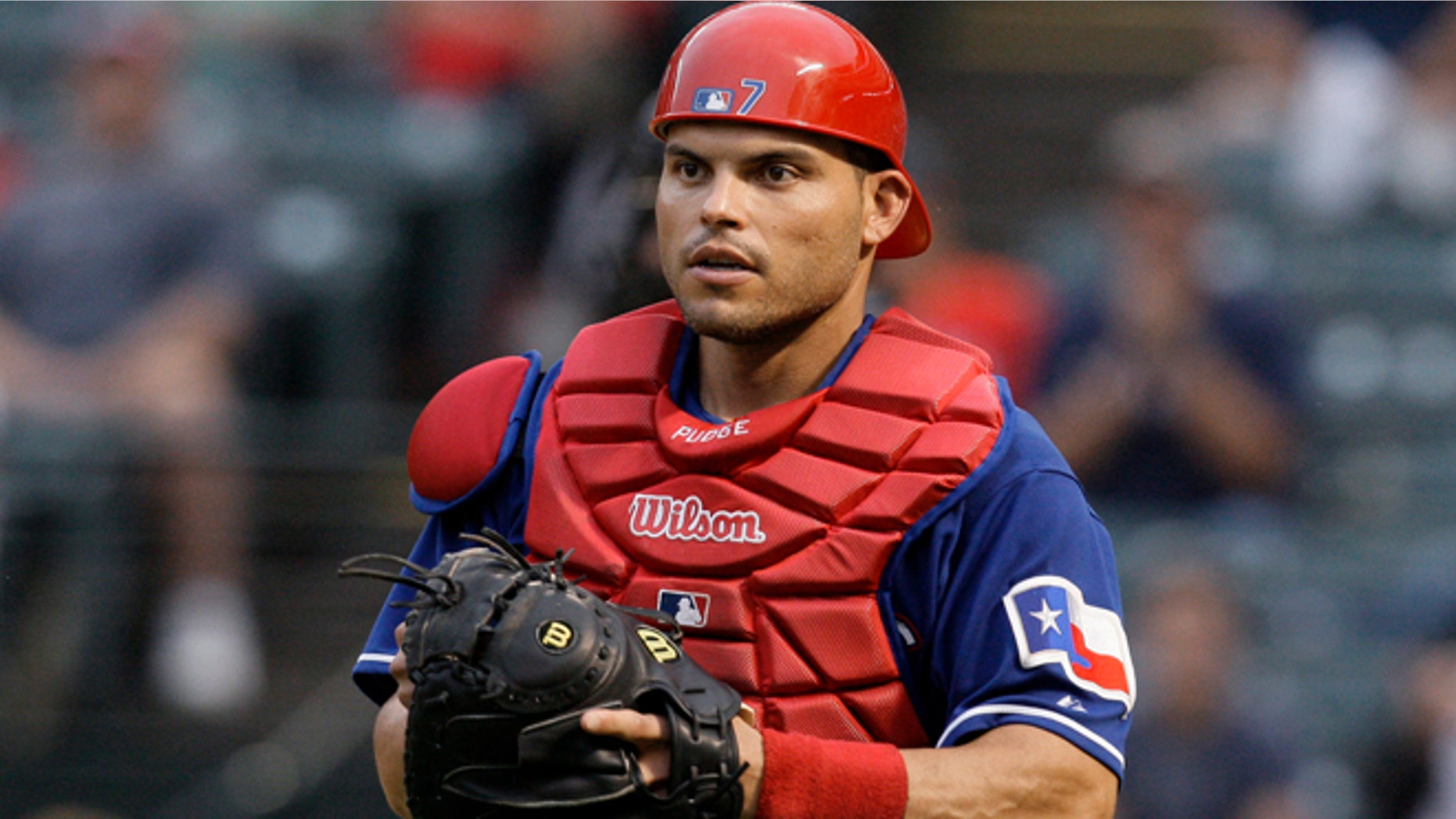 Fourteen time All-Star Ivan Rodríguez plans to announce his retirement Monday in Arlington, Texas, ending a 21-year major league career that included a record 13 Gold Gloves at catcher.
A person familiar with the arrangements said Rodríguez  intends to make the announcement when the Texas Rangers start a homestand Monday against the New York Yankees. The person spoke on condition of anonymity because the team had not made an announcement.
Rodríguez, known as Pudge, spent his first 12 major league seasons with the Rangers and won the 1999 American League MVP with Texas, when he hit .332 with 35 homers and 113 RBIs. He returned to the Rangers briefly in 2009.
Rodríguez becomes the third longtime catcher to retire since last season ended, joining Jorge Posada and Jason Varitek.
Rodríguez finishes with a .296 batting average, 2,884 hits, 311 home runs and 1,332 RBIs. He broke the record of 10 Gold Gloves at catcher that had been held by Johnny Bench and hit .300 or better 10 times. He was a World Series champion with the Florida Marlins in 2003.
Now 40, Rodríguez spent the last two seasons with the Washington Nationals. He decided not to accept a contract offer from the Kansas City Royals, who were interested after Salvador Perez injured a knee and needed surgery. Rodríguez hit just .218 last year with two homers and 19 RBIs in 124 at-bats.
He nearly was forced to retire three years ago. He didn't have an offer when spring training began but went 10 for 20 with two homers and six RBIs for Puerto Rico and signed in mid-March with the Houston Astros.
In the minds of some, Rodríguez was tainted by the cloud of baseball's steroids scandal. Former Texas teammate Jose Canseco alleged he injected steroids into Rodríguez.
Asked whether he was on the list of players who allegedly tested positive for steroids during baseball's 2003 survey, Rodríguez said in 2009: "Only God knows."
Based on reporting by the Associated Press.
Follow us on twitter.com/foxnewslatino
Like us at facebook.com/foxnewslatino