It's not just Harvey: Mets will push back deGrom's next start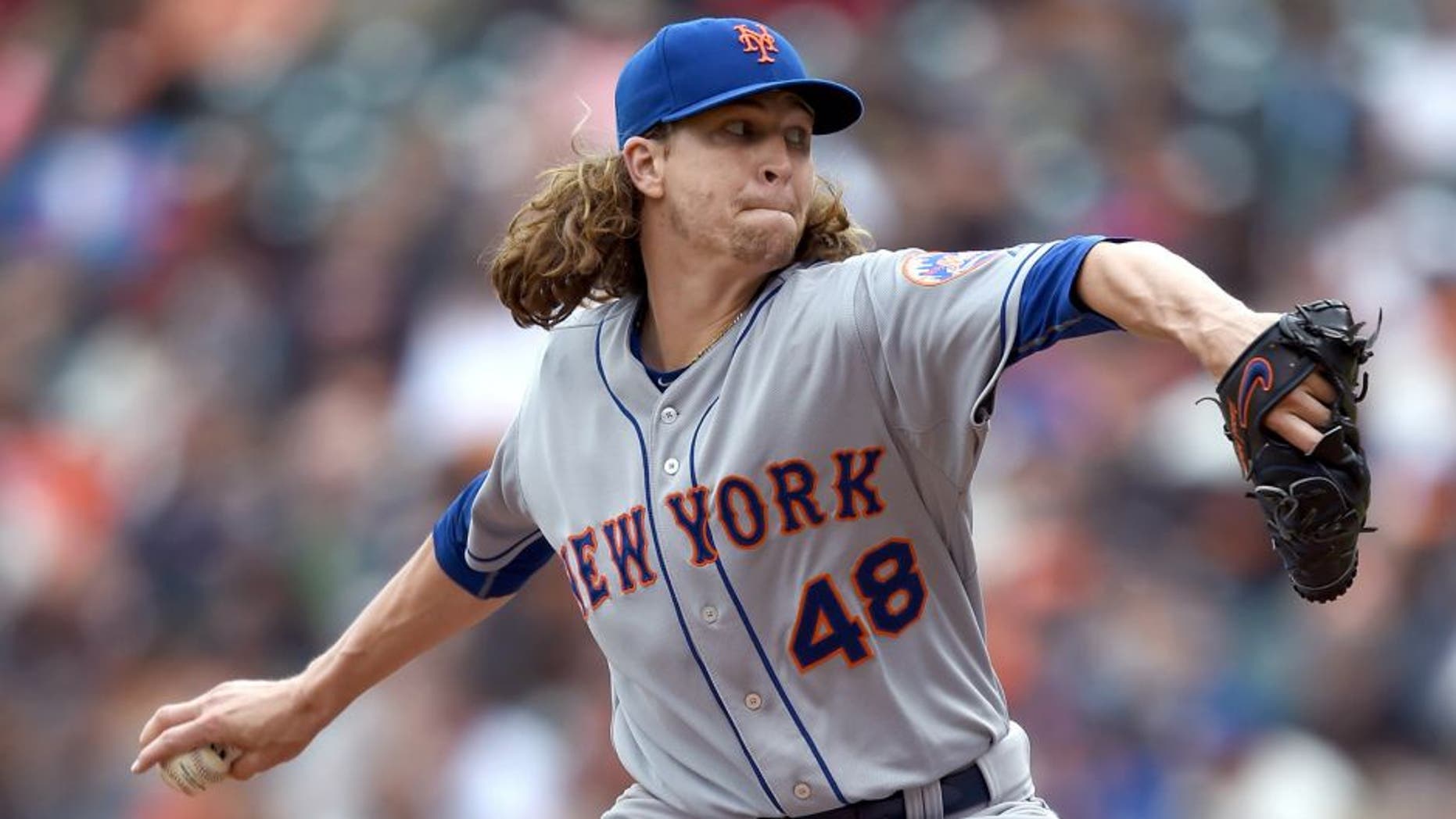 Jacob deGrom won't start for the Mets against Atlanta on Tuesday because New York thinks the reigning NL Rookie of the Year needs some rest.
The 27-year-old is 13-8 with a 2.64 ERA in 28 starts this year, his first full big-league season, but is 1-2 with a 6.41 ERA in his past five outings.
Mets manager Terry Collins says ''the location of his pitches is not what it needs to be'' and ''everything seems to be moving up.''
Collins said Saturday that results against the Yankees this weekend will help determine whether deGrom is pushed back or skipped.
Logan Verrett will take deGrom's place Tuesday against Atlanta.