Isaiah Austin returns to basketball, signs contract with Red Star Belgrade affiliate FMP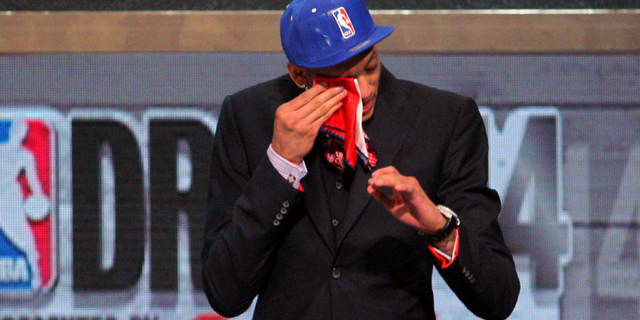 Days before the 2014 NBA Draft commenced, the basketball world was rocked with some disappointing news as Isaiah Austin, a highly-touted, 7'1" center from Baylor University, found out he would not be able to play professional basketball after being diagnosed with Marfan Syndrome, a genetic disorder affecting his body's connective tissue.
On draft night, the NBA recognized Austin by including him in a mock draft ceremony -- one in which he was 'drafted' by Commissioner Adam Silver, and was able to fulfill a lifelong dream of walking onto the draft stage.
Fast-forward to January 2017, and Isaiah Austin is a professional basketball player. It might not be the NBA, but, Austin's agent confirmed to Basketball Insider's David Pick on Saturday that Austin has signed his first professional contract with Red Star Belgrade affiliate FMP of the Adriatic League.
Here's to prolonged health, prosperity, and success to Austin as he ... at long last ... begins his new journey.