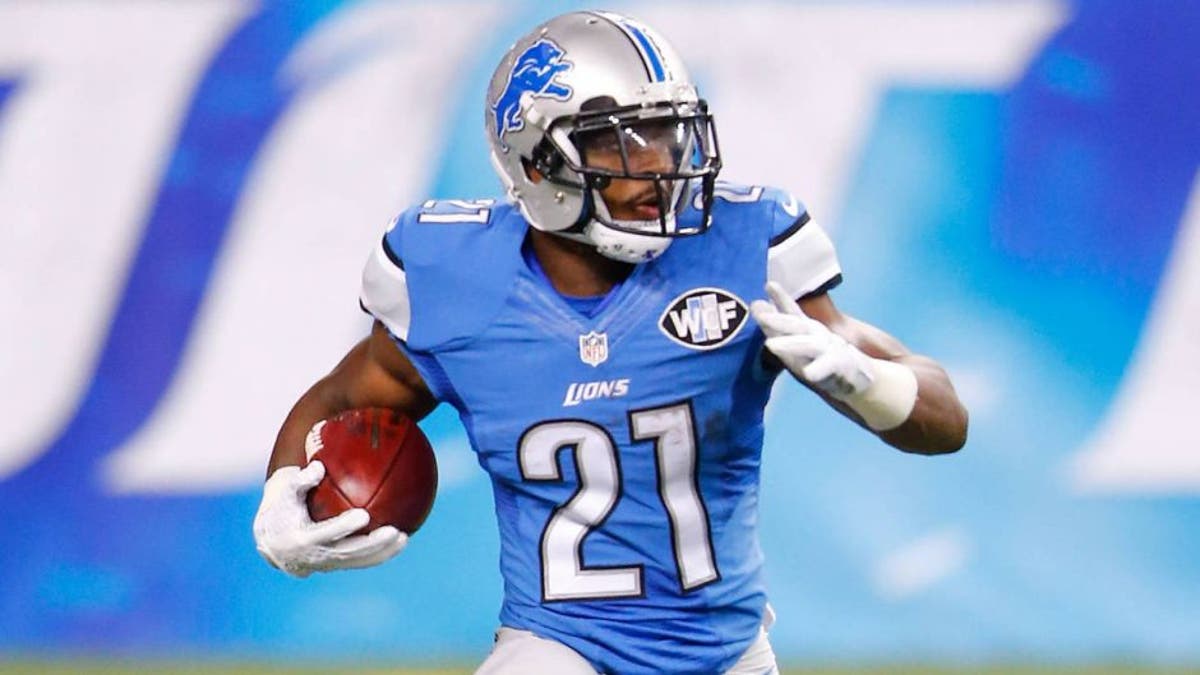 Detroit Lions rookie running back Ameer Abdullah has been the talk of the town ever since summer practices began, but could he be as quick as Barry Sanders?
Living up to the hype at least for his first preseason game, the rookie killed it on the field in his much-anticipated debut. Abdullah torched the New York Jets defense for 67 rushing yards on seven carries averaging an amazing 9.6 yards per carry.
The highlight of Abdullah's performance was this insanely quick 45-yard dash through traffic.
We can all agree the rookie is extremely fast, right? In fact, Abdullah's elusive speed and agility have some reminiscing about Sanders, the legendary back known for breaking ankles all over the field.
After seeing Abdullah firsthand, new Jets coach Todd Bowles was impressed, comparing his quickness to that of Sanders:
"He looked like he did in college," Bowles said, via the Detroit News. "He's quick as a cat. He's about as quick as Barry Sanders. I'm not saying he is Barry, but he's a good running back."
The truth is that Abdullah could have dusted the Jets defense for plenty of more yardage had this been a regular season game.
That said, while it is easy to get caught up on the Abdullah train and think that he could measure up to one of the quickest NFL running backs there ever was, this comparison is highly premature after just one preseason game.
If you remember, this comparison was made regarding Jahvid Best, the Lions first-round pick from the 2010 NFL Draft (via mlive.com):
"(Best) has got a good feel for the game and good vision," Lions linebacker Julian Peterson said. "As long as the offensive line gives him a little room, I think he'll take care of the rest, like Barry or one of those types of guys."
Unfortunately, the Lions lost Best to concussions after only 22 games where he totaled only 945 yards and six touchdowns between 2010-11.
Let's just say we will have to witness Abdullah one game at a time and hope he stays healthy. If he does, and we see him finish his rookie year with 1,000-plus rushing yards and double digit touchdowns, then we'll visit the Abdullah/Sanders comparison more seriously in the future.
Just for the record, Sanders in his rookie year started in 13 games where he carried the ball 280 times for 1,470 yards and 14 touchdowns. This averaged out to 5.3 yards per carry.
At the very least, Abdullah brings some excitement to the Lions offense, and it's going to be awesome to watch him baffle opposing defenses this season.
More from Sportsnaut: