Injured Love returns to Timberwolves, tells fans they 'need to realize I love being here'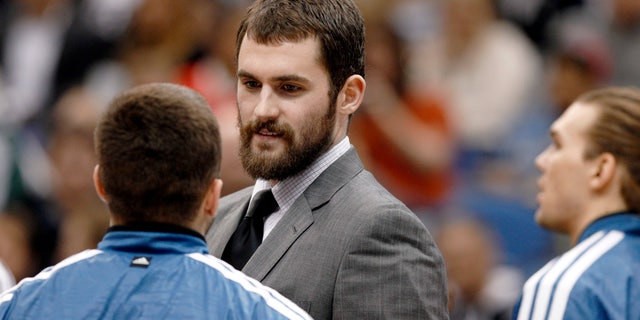 MINNEAPOLIS – Kevin Love is back in Minnesota, trying to galvanize his struggling Timberwolves teammates and assure a nervous fan base that he is committed to winning with the team that drafted him.
Love joined his teammates at practice Thursday for the first time since having surgery on his broken right hand on Jan. 15. He has not been cleared for contact work, but says he hopes to be back on the court sometime in the middle of March.
A once-adoring fan base has worried that Love wants out of Minnesota. But he says "they need to realize I love being here."
It's been a trying season for Love, who has twice broken his shooting hand this season. His absence has contributed significantly to the team's 18-28 record.