Icing it: Rob Gronkowski spikes pregame puck as Bruins honor Super Bowl champion Patriots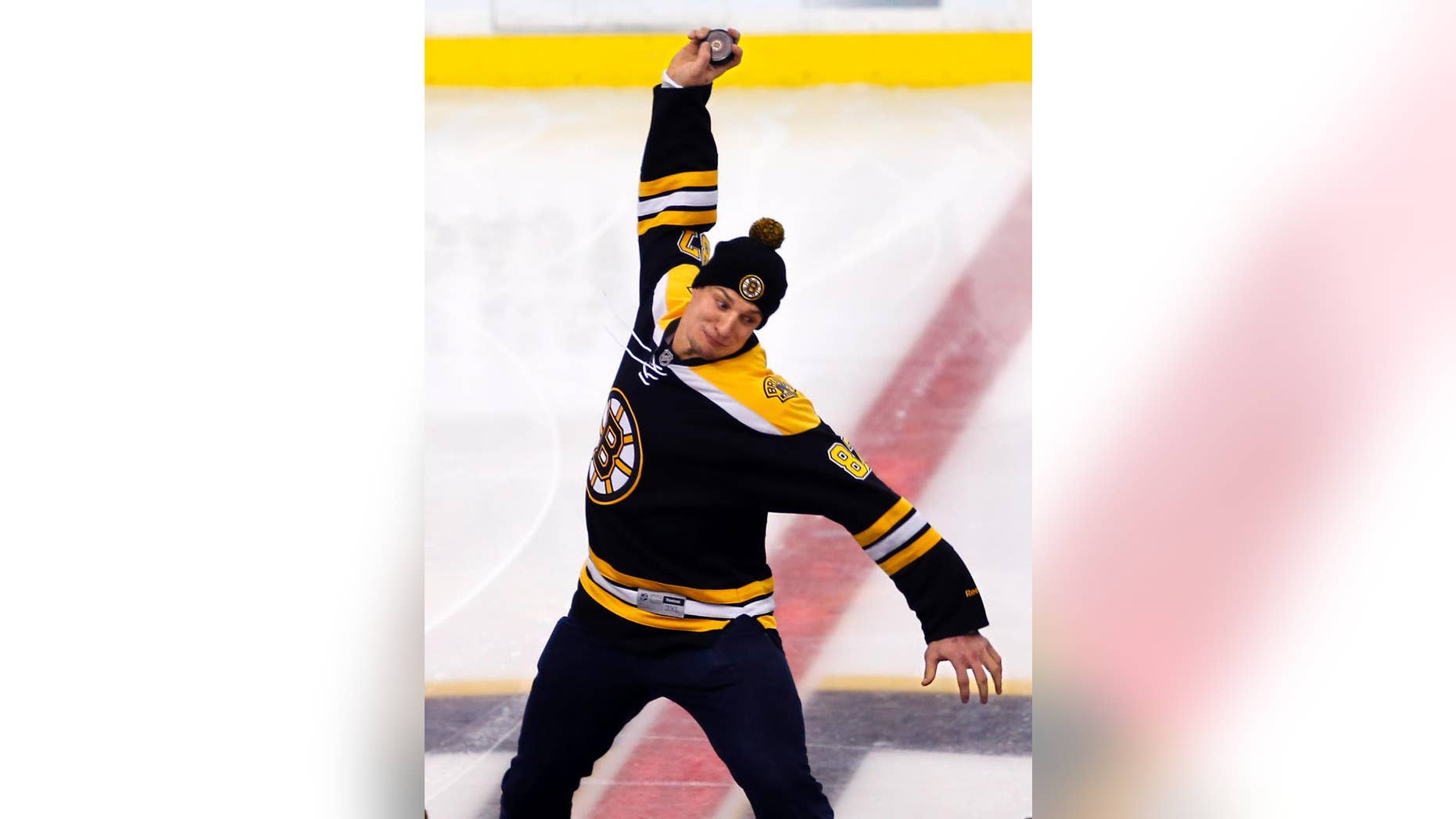 BOSTON – Rob Gronkowski puck-tuated a Super Bowl victory with a spike on the ice.
The star tight end and several of his New England Patriots teammates were honored by the Bruins before their game against the New York Islanders on Saturday night in a pregame ceremony in Boston.
Gronkowski emphatically spiked the pregame ceremonial puck — as he does with the football when he scores a touchdown — to the delight of the sellout crowd at TD Garden. He slammed the puck with such force, it bounced over the protective glass and into the stands as several fans reached up to grab the souvenir.
"Yeah, that was pretty awesome," Bruins center Chris Kelly said. "You could tell the fans were into it. We kind of had a heads up to what he was going to do."
But Gronkowski wasn't done celebrating. He later spiked a promotional pizza box when he was shown on the Jumbotron after he was selected as fan of the game, a 2-1 victory for the Bruins.
Gronkowski and other Patriots such as wide receiver Julian Edelman, defensive end-linebacker Rob Ninkovich and defensive end Chandler Jones wore Bruins jerseys with their Patriots numbers on them.
They lined up near center ice and the crowd roared, honoring the champions.
"The Patriots had me really pumped up," defenseman Torey Krug said.
Bruins coach Claude Julien agreed.
"Guys were excited about seeing the (Patriots) players out there and shaking their hands and everything else," Julien said, "and they came out strong."
The Patriots beat the Seattle Seahawks 28-24 in the Super Bowl last Sunday.