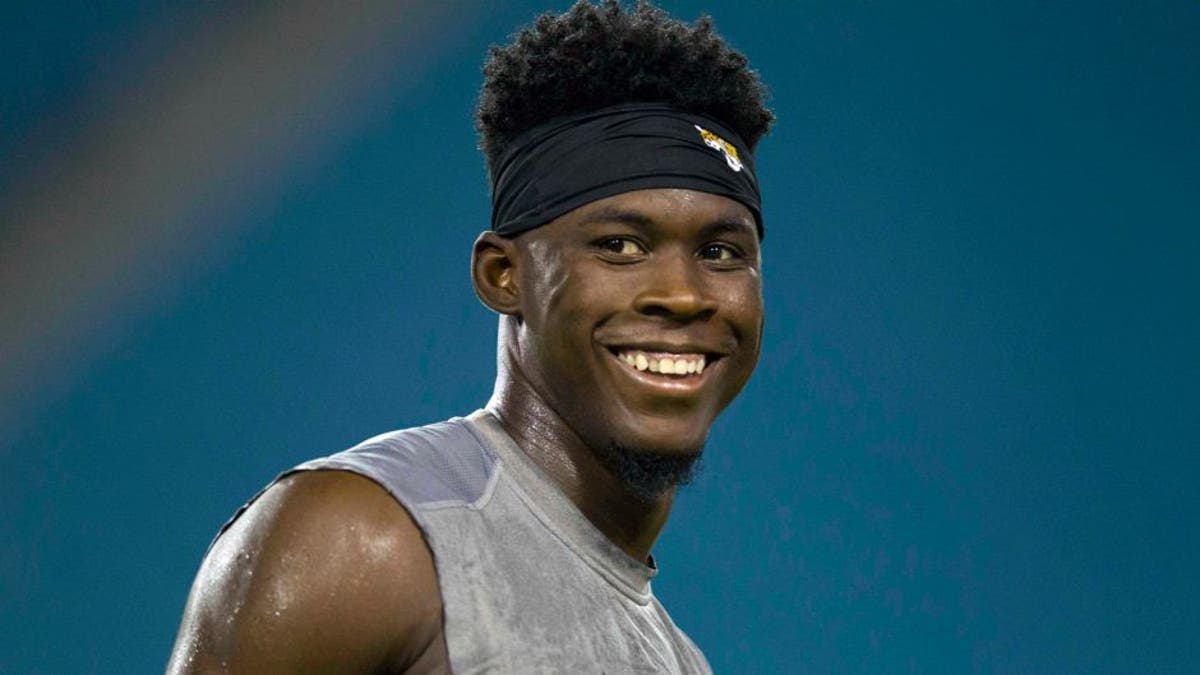 A 106-yard day against the New Orleans Saints helped Jacksonville Jaguars wide receiver Allen Robinson reach a major milestone on Sunday.
Hurns caught eight passes for 106 yards and a touchdown in Jacksonville's 38-27 loss Sunday, becoming the second Jacksonville receiver this season with more than 1,000 yards receiving.
Fellow second-year receiver Allen Robinson reached the plateau during Jacksonville's 42-39 loss to the Tennessee Titans on Dec.6.
Via the Jaguars, Hurns and Robinson are the first pair of Jacksonville receivers to have more than 1,000 yards receiving in the same season since Jimmy Smith and Keenan McCardell in 2001.
Hurns has 1,678 career yards receiving and 16 career touchdowns through his first two seasons in the NFL the most by an undrafted free agent since 1970.