How Sterling Marlin and others shaped the history of the No. 40 in NASCAR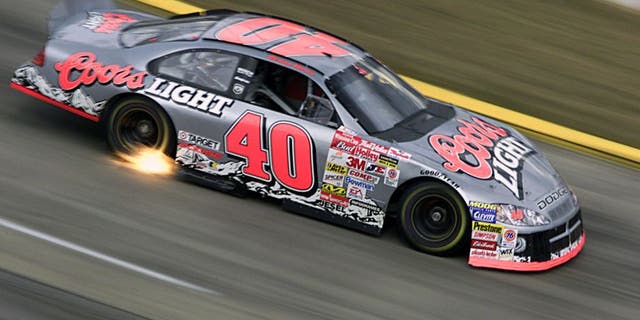 When it comes to the No. 40 in NASCAR, just two teams have enjoyed any real success with the number: Petty Enterprises and Chip Ganassi Racing with Felix Sabates.
In 1970, Petty Enterprises ran a companion car to the iconic No. 43 of Richard Petty in select races. The second PE car was given the No. 40, with NASCAR Hall of Fame member Maurice Petty assigned as the crew chief, and Dedham, Massachusetts native Pete Hamilton the driver. The No. 40 looked just like the No. 43, except for the addition of sponsorship from 7-Up on the rear quarter panels.
Hamilton shocked the NASCAR community when he won the Daytona 500 with the No. 40 in 1970. And then he went on to sweep both races at Talladega Superspeedway, giving him three of his four career NASCAR victories in just one season.
During the 1970 season, both Petty and Hamilton drove the high-winged, slope-nosed Plymouth Superbirds, which to this day remain among the most recognizable cars in NASCAR history. The sanctioning body would soon enact rules making the winged warriors obsolete, but in their heyday, they were quite a sight.
Tennessee's Sterling Marlin was the most prolific winner in the No. 40, scoring four victories driving for the Ganassi outfit and carrying the silver Coors Light colors. In 2001, Marlin won the second races at both Michigan International Speedway and Charlotte Motor Speedway in Ganassi-owned Dodges. That year, Marlin would tie his career best with a third-place finish in the NASCAR Sprint Cup Series points.
In 2002, Marlin was a serious championship contender, winning early-season races at Las Vegas Motor Speedway and Darlington Raceway, and leading the Sprint Cup points from the second race of the year all the way until the 26th race at Richmond, when he crashed and finished 43rd. Another crash, this one at Kansas Speedway, resulted in a broken neck vertebrae that would sideline Marlin for the rest of the season.
His replacement, a young, untested rookie named Jamie McMurray, scored a shocking upset win in the fall race at Charlotte in just his second career start.
The only other driver to win a NASCAR Premier Series race in the No. 40 was Tommy Thompson, who drove a Chrysler to victory at the Michigan Fairgrounds on Aug. 12, 1951.
The most interesting tidbit of No. 40 trivia? All nine NASCAR Premier Series victories for the No. 40 came in Chrysler products -- Dodge, Plymouth and Chrysler were the only brands to win with this number.
The No. 40 by the numbers:
Races: 943
Wins: 9
Wins by driver: Sterling Marlin, 4; Pete Hamilton, 3; Jamie McMurray, 1; Tommy Thompson, 1
Top fives: 46
Top 10s: 142
Poles: 4
Average finish: 22.38
Average start: 24.00
Laps led: 2,585
DNFs: 268