How Kevin Durant has made Draymond Green irrelevant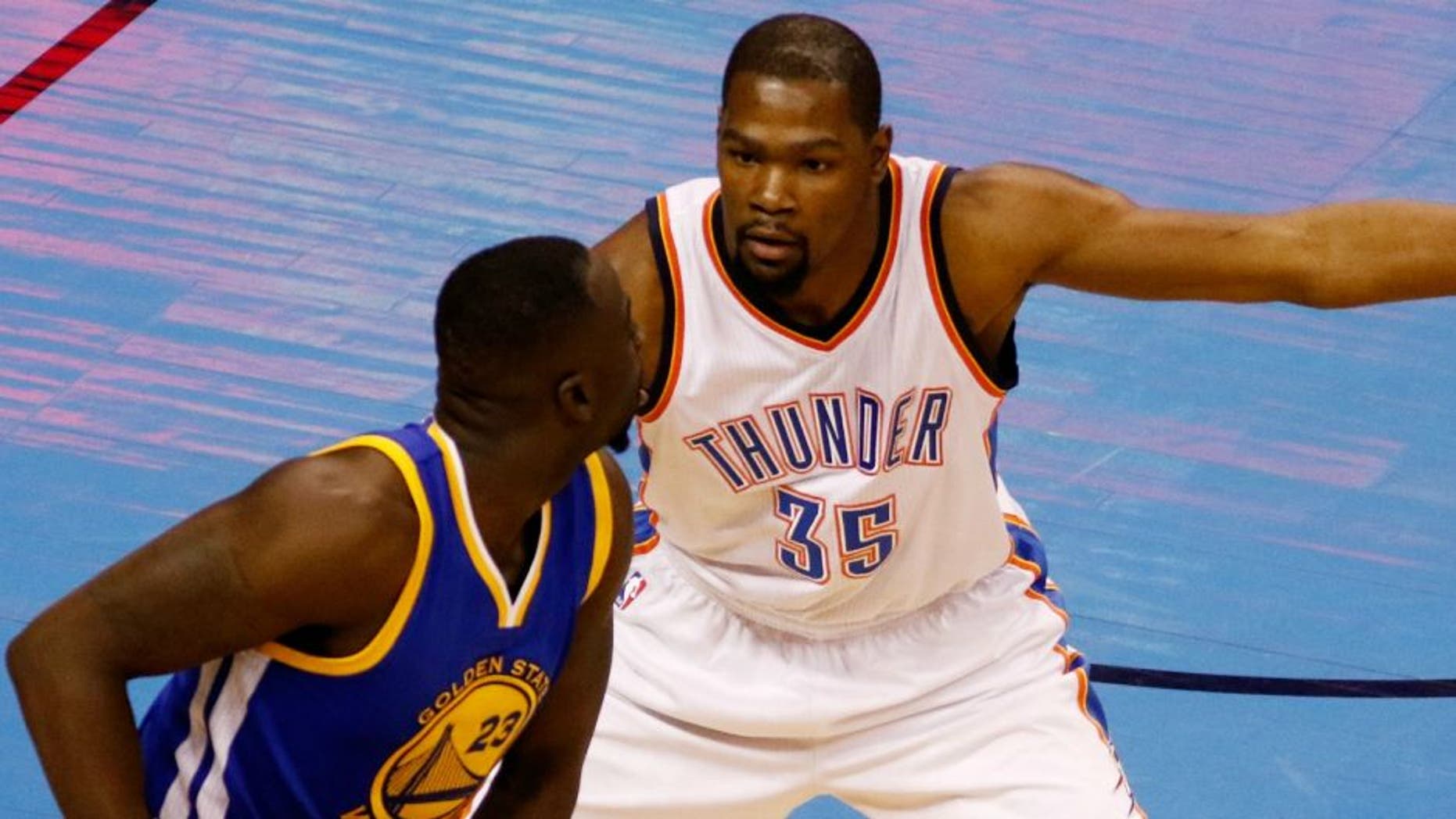 Kevin Durant's defense in the Western Conference Finals might be the single most overlooked reason why the Oklahoma City Thunder appear to be light years ahead of the Golden State Warriors.
With Durant on the floor, the Thunder are holding one of the league's most electric offenses to a measly 98 points per 100 possessions (aka what the Los Angeles Lakers averaged during the regular season). In the 38 minutes Durant hasn't been on the floor, that number spikes to 118.1 points per 100 possessions, by far the highest number on the team.
More specifically, though, Durant's individual defense on Warriors forward Draymond Green has made Oklahoma City look unbeatable:
With arms considered long relative to even an average-sized NBA wing, Durant is a necessary antidote to both Golden State's Death Lineup and a Green/Steph Curry pick-and-roll. For starters, Oklahoma City can play him at power forward in small units without giving up much rim protection, rebounding or versatility on the perimeter.
And as Green's primary defender, Durant dissuades the Warriors from running their signature play, for fear that Durant will simply switch onto Curry should Green set a ball screen. The Warriors never want to intentionally make life more difficult for Curry, and Durant is an even tougher matchup than whoever was originally there.
It's tough. Green hasn't been able to score over Durant or smaller players like Andre Roberson and Dion Waiters. He's shooting 33.3 percent from the floor and 16.7 percent behind the three-point line in the series, with nearly as many turnovers as assists. Regardless of Curry's health, Golden State won't advance to the NBA Finals if its second-most important player continues to struggle.
And there's no reason to believe the struggling will cease as long as the Thunder keep Durant on him.