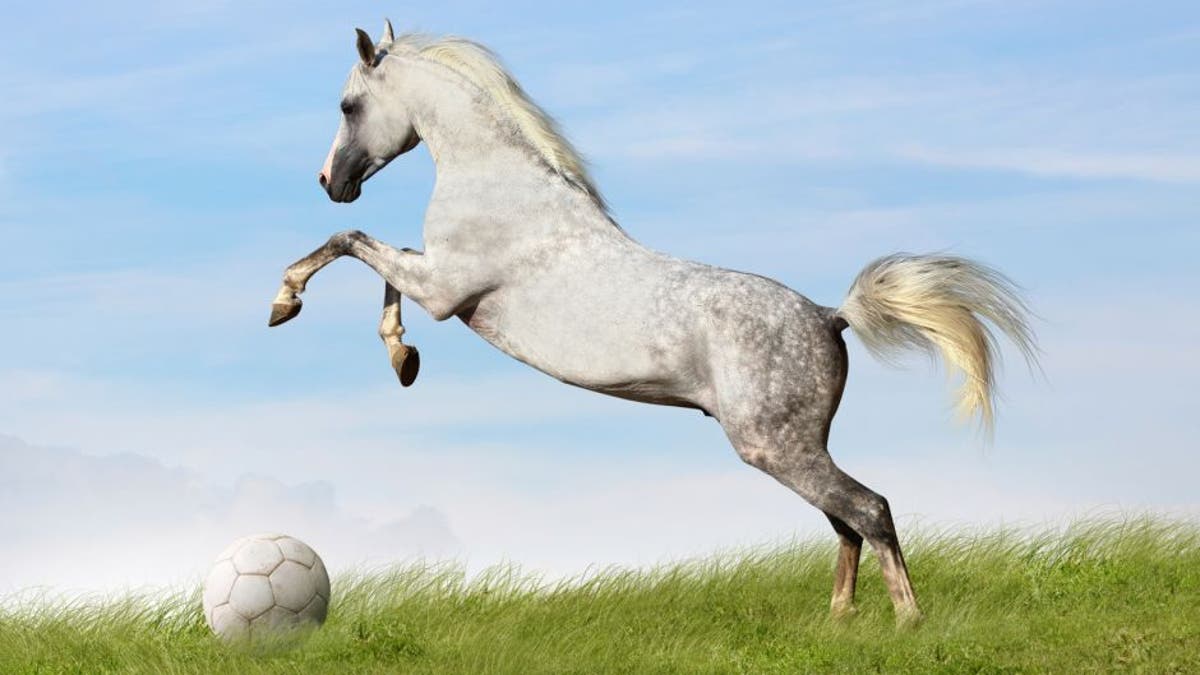 Whoa, Nellie! Here's something you don't see every day.
Argentinian fourth-division duo Argentino de Merlo and Acassuso took part in a preseason friendly the other day, but the chit-chat hardly revolved around the final scoreline or anything to do with the match itself. For what it's worth, Acassuso won, 1-0.
Instead, the most striking image emanated from the terraces, where a white horse casually dropped by to take in the encounter.
What in the world? Only in Argentina.
(H/T 101 Great Goals)