Hibbert, Hawes should help Bucks win battle of the boards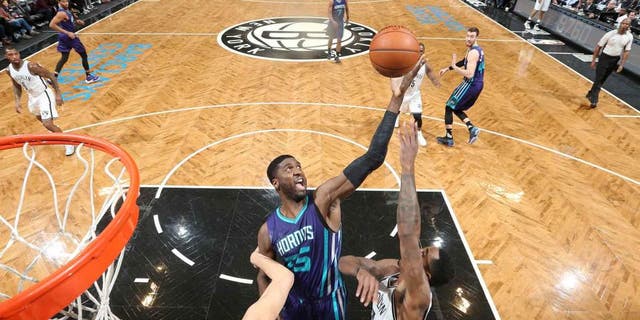 The Milwaukee Bucks have had recent success against the Miami Heat at home thanks in large part to rebounding.
And more help in that category is on the way.
The Bucks have won four of the last five games played against the Heat in Milwaukee. In those games, Milwaukee is outrebounding Milwaukee by an average of 43.6 to 30.8. On the offensive glass, the margin is 14.0 to 6.6.
Roy Hibbert and Spencer Hawes -- both of whom stand over 7-feet tall -- are expected to make their debuts Wednesday against the Heat. The two were acquired last week in a deal which sent Miles Plumlee to Charlotte.
While Hibbert's playing time has decreased this season -- he was averaging 16.0 minutes with the Hornets, his lowest average since his rookie season in 2008-09 -- he still has been an effective rebounder on his time on the court.
Over his career, Hibbert has a 10.4 offensive rebounding percentage, which is 57th in NBA history. This season he's at 8.5 percent, which while low for his standards still is more than respectable.
-- Three of the NBA's top dunkers will play in the Milwaukee-Miami game: Milwaukee's Giannis Antetokounmpo (second with 116) and Jabari Parker (fourth, 91) and Miami's Hassan Whiteside (third, 98).
-- Antetokounmpo has made 327 shots in the paint this season. Only Karl-Anthony Towns has made more field goals in the paint this season with 341.
Statistics courtesy STATS and basketball-reference.com