Hendrick team members shine in Randy Dorton Engine Builder Showdown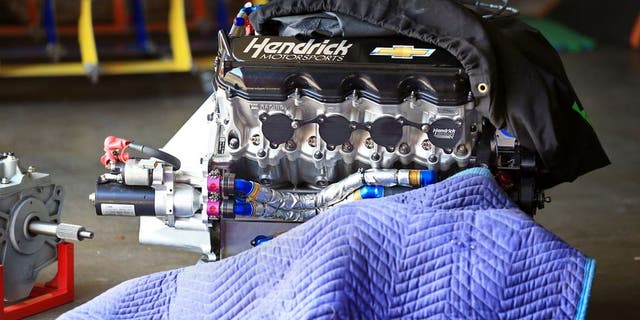 One of the big events that takes place annually during Charlotte race weeks is the Randy Dorton Hendrick Engine Builder Showdown, which takes place on the Hendrick Motorsports campus near Charlotte Motor Speedway.
This event pairs the top 12 Hendrick Certified Master Technicians from the Hendrick Automotive Group with 12 Hendrick Motorsports engine department team members. Each team builds a race engine similar to those used in the Monster Energy NASCAR Cup Series.
A random draw determines the teams. The event offers two rounds of competition over two days, where each team has a qualifying build and two teams moving to the final. Winners are determined by quickest time with least number of errors (penalties).
In the finals of this years competition, Hendrick Motorsports engine builder Danny Emerick and Hendrick Certified Master Technician Kyle Kittell defeated Hendrick engine builder Scott Vester and Hendrick CMT Jeff Yohn to win the 15th annual edition of the competition.
Emerick and Kittels time of 21 minutes, 46 seconds outlasted Vester and Yohns build of 22 minutes and 27 seconds. For Emerick, it was his second-straight victory in the event, which he won with Hendrick CMT Ben Proctor with a time of 26 minutes, 36 seconds a year prior. Kittell, who works at Hendrick Chevrolet in Shawnee Mission, Kansas, was competing in his first Showdown.
"To be able to recognize them and let them have some fun and then crown a champion is really special," team owner Rick Hendrick said. "And the bond it creates between both companies, its really good."