Hendrick Motorsports moving in right direction after slow start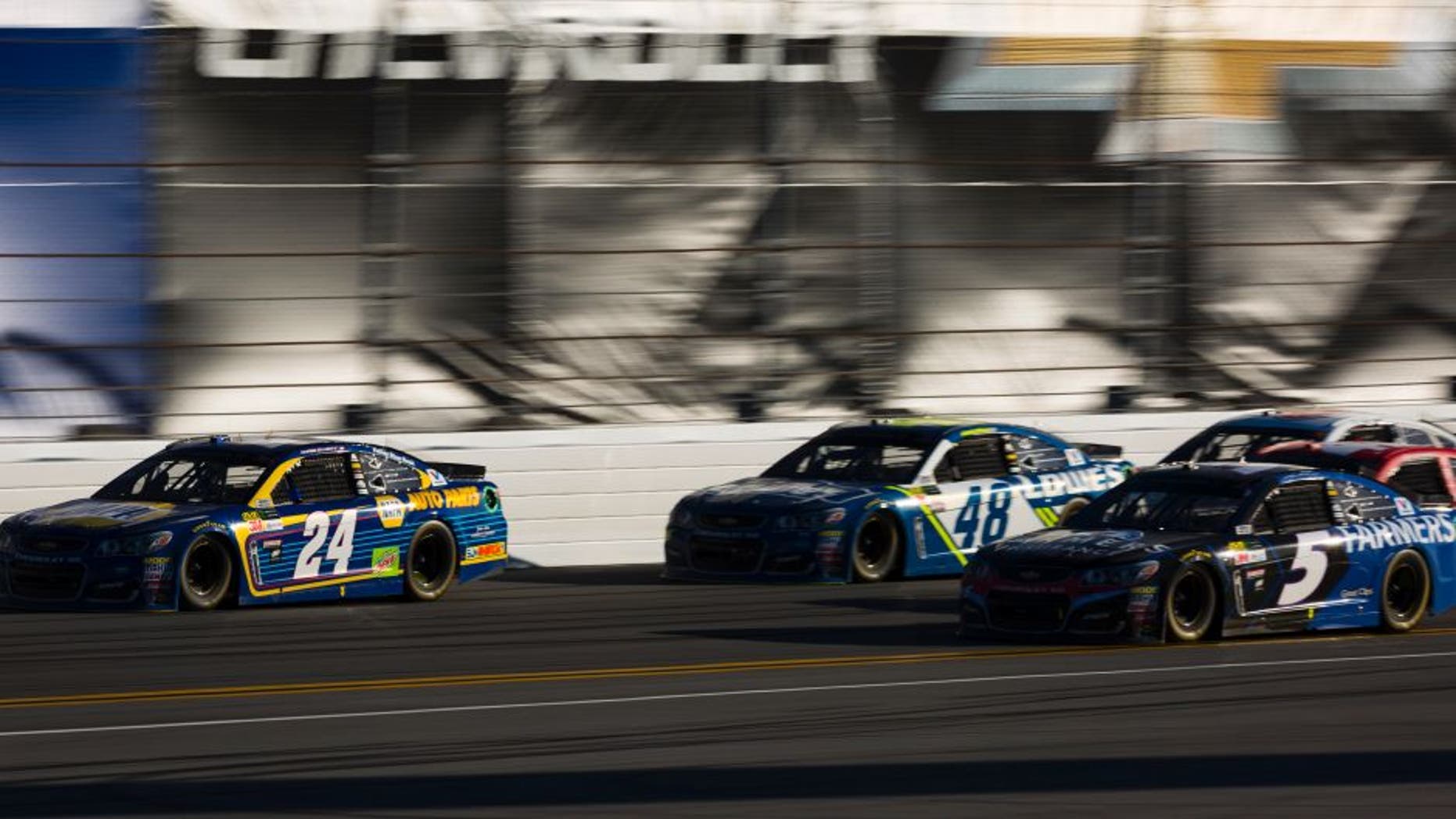 Three of Hendrick Motorsports four drivers scored their highest finish of the season, but the powerhouse Monster Energy NASCAR Cup Series team still has a lot to improve on.
Chase Elliott scored the highest finish for Hendrick in third-place and has been the strongest of the four cars so far this season, sitting third in the standings, only three points behind Brad Keselowski.
"I mean we just got lucky with where we ended up," Elliott said after the race. "We had a really good car, had a bad restart there at the end and lost a couple of spots and just can't have it."
Jimmie Johnson, the seven-time Cup Series champion, had a solid car that ran near the top 10 all race. Johnson overcame a late pit issue to tighten lug nuts to finish 11th.
"I don't know what happened with strategies," Johnson said. "It was coming our way and then we had some lug nuts not get on, on the last stop and had to come back in. We had just about everything go wrong that we could today and somehow finished in 11th.
"I'm not really sure. I know we had some creative strategy working at the end that was going to play well and then whatever car blew up and then we pitted and we came out in seventh and probably could have had a top five if we wouldn't have had to come back down."
It's a surprise that Johnson hasn't grabbed a top 10 finish yet this season. Dale Earnhardt Jr. sits the furthest back in the standings of the Hendrick cars and his 16th-place finish is his best so far this season.
"We were about eighth to 12th all day," Earnhardt said. "We made some adjustments real big there at the end to try to gain a bunch of spots and it just didn't work out for us, so we lost some spots on the restart. That bottom is no place to be on the restarts anyway in the back there, but we will take it.
"A couple of spots there hopefully that won't make or break the season for us and we just can put a few races together and try to climb our way back into the points. We've got to finish them like we did today instead of the results we had at Daytona and Atlanta. Phoenix is a good track for us."
The only Hendrick Motorsports driver who didn't post his best finish of the season was Kasey Kahne, who finished 12th.
Kahne has been surprisingly consistent to start the season with finishes of seventh at Daytona and fourth at Atlanta to go along with his Las Vegas result.
In each of the past two weeks, he's rebounded from slow starts, which is something he plans to work on going forward.
"We did something to the car right there at the end of practice and I liked it, but once the tires gave up and it was rough, you start bouncing more then I didn't like it at all," Kahne said post-race at Vegas. "It really handicapped our race. But we fought for 12th which was solid for the effort.
"It was another good effort, we've just got to keep doing better, keep figuring out practice starting these races a little bit better, but that is on me and the crew chief and engineers just trying to figure it all out."
If there's a bright spot for Hendrick, it's that the two drivers with the most experience are the ones who are trying to overcome some adversity, something both have done in the past.