Hector Lombard no longer wants Patrick Cote, still wants Rory MacDonald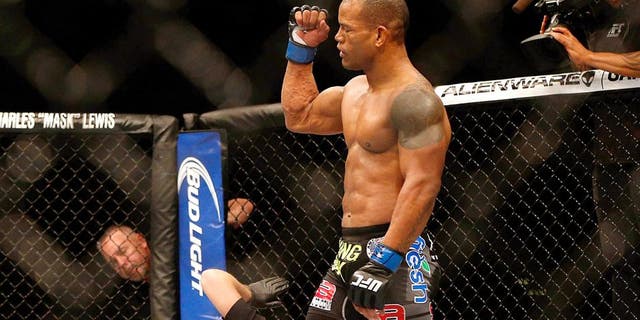 Last year Hector Lombard called Patrick Cote out, for no real apparent reason. After his TKO win over Josh Burkman Sunday in Saskatoon, Cote returned the favor and let Lombard know that he'd be waiting for him when the Cuban was back from his steroid suspension.
However, Lombard told UFC Tonight that he is no longer interested in fighting the man he not long ago asked to fight. Lombard said that he does still want to fight Rory MacDonald, who he was scheduled to fight before getting busted for banned substances.
MacDonald is coming off a brutal welterweight title fight loss against Robbie Lawler in July but he did tell the MMA Hour recently that he still wants to fight the American Top Team athlete once his suspension is up in January.
Lombard has not lost a fight since 2013, when Yushin Okami beat him by split decision. He did have his win over Josh Burkman from January turned into a contest when a post-fight drug test revealed that he had banned steroids in his system during the fight.
We'll keep you posted with updates on this potential match up as they occur. Although we sure do hope that MacDonald takes a good, long time to rest, heal and recover from the many injuries he sustained in the Lawler fight at UFC 189, before getting back into hard training.