Have Washington Wizards finally found the stretch four they sorely need?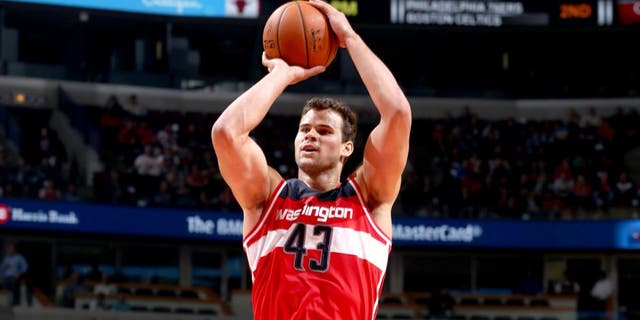 Washington Wizards' forward Kris Humphries attempted seven three pointers last season. He missed all of them. But in Washington's preseason debut, the 30-year-old went off from downtown, nailing two of his four attempts.
Humphries worked on his outside shot all summer long, and when push came to shove he came through. Of course, it's only one preseason game, but Washington may have found their new starting power forward because of it.
Here's more, courtesy of The Washington Post's Jorge Castillo:
"I haven't really worked on shooting threes, like really worked on it, ever," Humphries, 30, said. "Other than maybe college and stuff but that's a close three. Now I've got to adapt to what we're trying to do and get in better shape."..."He scared the [expletive] out of me in the first half," Coach Randy Wittman joked after the game. "No, I thought he did fine. It's different. He's never played that way before. I thought he did fine. Again, he got tired. And it's not the take the ball out, walk it down, get yourself on the block, which is different for him."
If Humphries can make threes at an average clip and impact the offensive glass, Washington will almost certainly exceed its expectations this season.